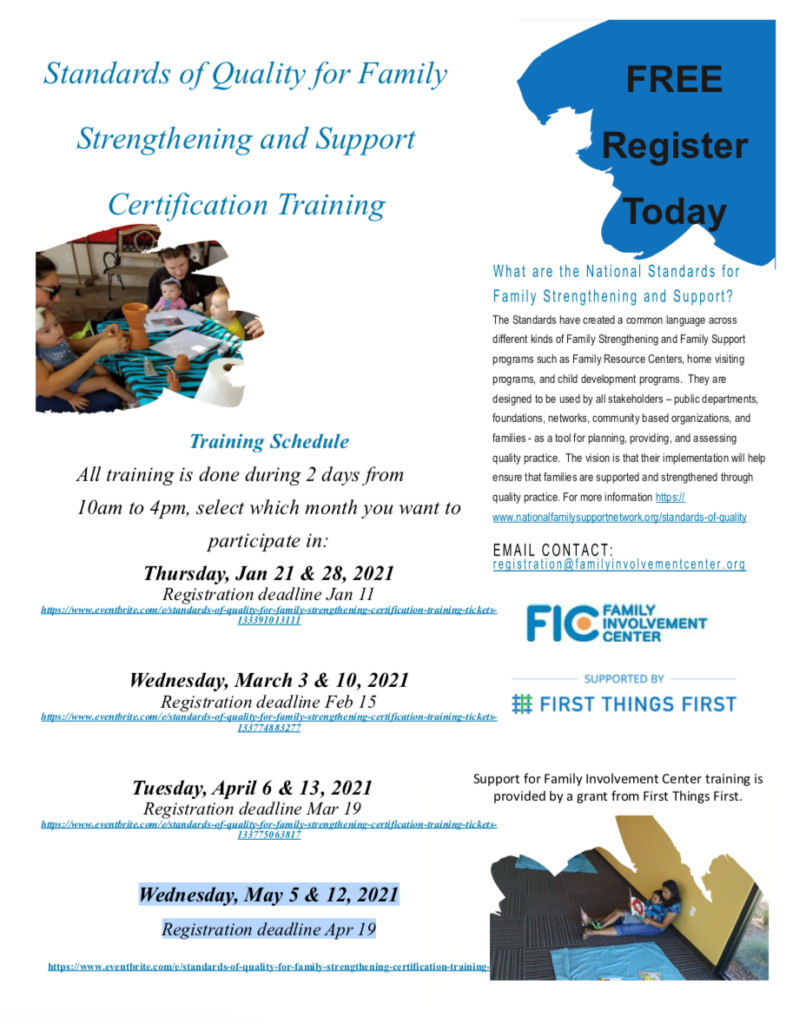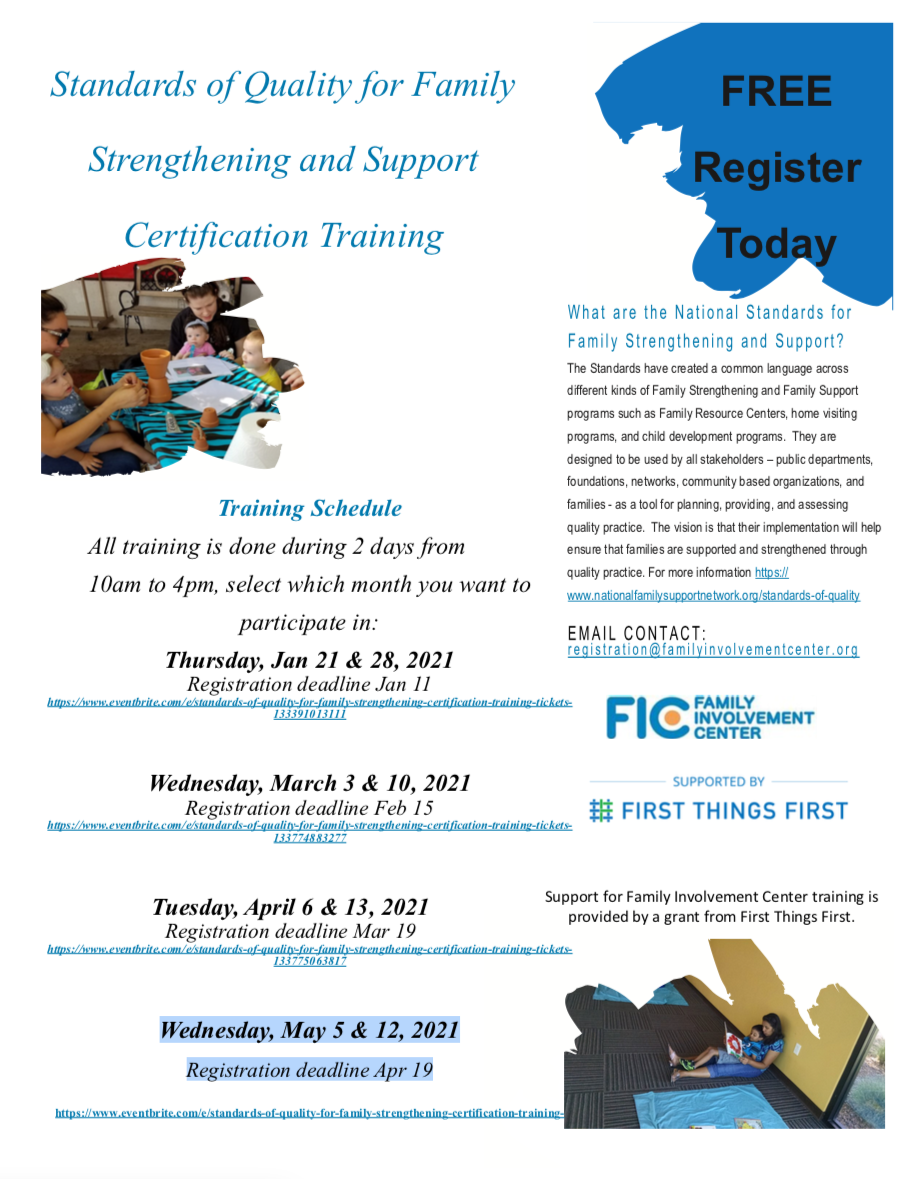 By the Family Involvement Center
The Family Involvement Center will present "Standards of Quality for Family Strengthening and Support Certification Training" starting Thursday, Jan. 21.
The Standards have created a common language across different kinds of Family Strengthening and Family Support programs such as Family Resource Centers, home visiting programs, and child development programs. They are designed to be used by all stakeholders – public departments, foundations, networks, community based organizations, and families – as a tool for planning, providing, and assessing quality practice. The vision is that their implementation will help ensure that families are supported and strengthened through quality practice.
Click on image for links to individual sessions.
Register by sending an email here: registration@familyinvolvementcenter.org
Training Schedule
All training is done during 2 days from
10am to 4pm, select which month you want to
participate in:
Thursday, Jan 21 & 28, 2021
Registration deadline Jan 11
Wednesday, March 3 & 10, 2021
Registration deadline Feb 15
Tuesday, April 6 & 13, 2021
Registration deadline March 19
Support for Family Involvement Center training is provided by a grant from First Things First.
Wednesday, May 5 & 12, 2021
Registration deadline April 19
For more information https://www.nationalfamilysupportnetwork.org/standards-of-quality
Category: Events