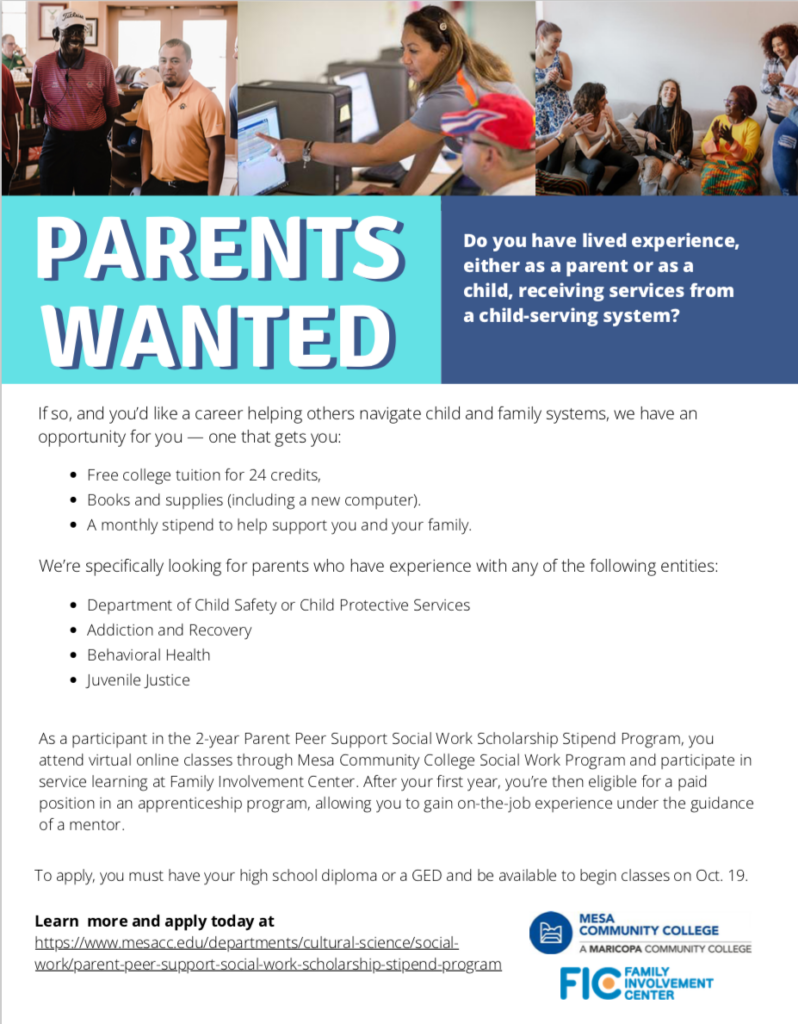 By the Family Involvement Center
The Family Involvement Center in Prescott Valley has a new opportunity for anyone who might be interested in becoming a peer parent support partner. It's a great opportunity! Participants will get 24 college credits, a monthly stipend, a laptop and other supplies and help with job placement. Applicants will need to complete a short application form.
The deadline to apply is on or around September 23rd. We're looking to have wide participation across the state. It'll be competitive.
Click here for more information.
Category: Child Welfare, Programs, Resources