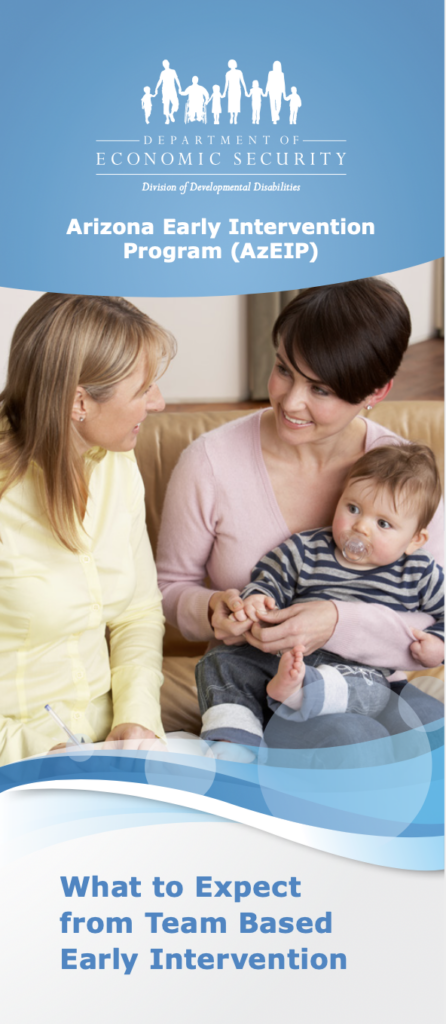 By the Arizona Department of Economic Security
Family members and caregivers seeking support and resources to enhance children's learning and development through everyday learning opportunities can receive help through the Arizona Early Intervention Program (AzEIP).
What I Can Expect:
As primary caregiver, I am the focus of all early intervention activities and support for my child.
As the expert on my child, I am an active team member. My team lead will share ideas to increase my ability to support my child's development.
Activities will be discussed through everyday routines and natural learning opportunities.
I will be coached to recognize my strengths, my child's abilities and identify opportunities to increase my child's development.
Activities may take place at home or the community through a flexible service schedule to meet my child's and family's needs.
Individual Family Service Plan (IFSP) will change as my child's needs and priorities change.
My Team Lead may schedule joint visits with other team members to support my child's development.
I can attend quarterly team meetings, either in person, by phone or be given updates by my service coordinator or Team Lead later.
Click on image above or links below for more information:
Division of Developmental Disabilities
Arizona Early Intervention Program (AzEIP)
Category: Child Welfare, Education, Health, Programs, Resources