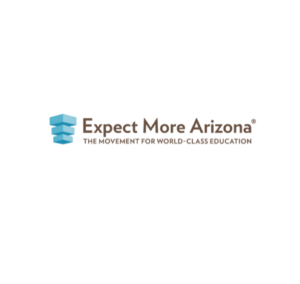 By Expect More Arizona
Happy Holidays,
Thank you for continuing to be an education champion and a valued partner. We appreciate your willingness to share our communications with your personal and/or professional networks to help be a megaphone for education issues and are incredibly grateful for your support throughout 2020. Over the past year, we have accomplished so much together. While this year created new challenges, together we continued to advocate for solutions that ensure all students receive an excellent education. We are so grateful for your commitment to this work and the vision that every Arizona student reaches their maximum potential.
During this season for sharing, we also want to remind you that we are always looking for additional content from our partners. If your organization will be releasing a special report, or if you have an announcement or other good news to share, we would be happy to help send your update to our network as well.
This month, we are providing content focused on getting ready for the 2021 Arizona Legislative Session by encouraging friends and colleagues to sign up for a Request to Speak account. We also included two recent blogs – one from a student who shares her experiences with applying to college and navigating the financial aid system, and another about how parents and community members can work with their local school board members. Please feel free to share what you can and if possible, we'd love to be tagged or copied on anything you are sending out or posting.
Access all the content each month here: ExpectMoreArizona.org/communications
Gearing Up for the 2021 Legislative Session
Share our blog about what the Request to Speak System is and why it's important and encourage your friends, family members and colleagues to sign up for the Request to Speak system to get ready for the 2021 legislative session.
Recent Blogs
Ways to Support Expect More Arizona this Holiday Season
Thank you again for all that you do,
Category: Child Welfare, Education, Programs, Resources