Presented by Flagstaff Downtown Business Alliance at Heritage Square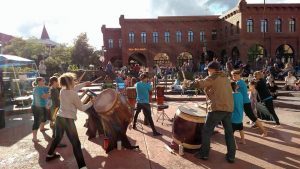 Mark your calendars for October 8th! Its a celebration of local musicians, performers, and showing Rogue One since it was rained out earlier during the Summer season of Movies on the Square!
Storm Troopers will be back at Heritage Square,there will be live entertainment all day from 12-6pm, and then at sunset Rogue One will begin!
Dress warm, bring blankets, and get ready to spend the day downtown celebrating the local talent before the movie!
Flagstaff Dancing Grannies: 12pm
Ryan Biter: 1pm
Kissidugu West African Drum Group: 2pm
Category: Events