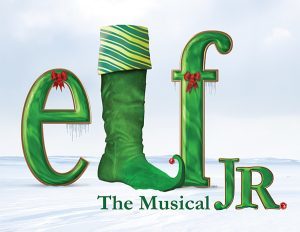 Presented by Alpine Community Theater at Sinagua Middle School, Flagstaff AZ
Flagstaff residents will embrace their inner "elf" when Alpine Community Theater (ACT) presents their production of Elf the Musical JR. The show features 68 cast members, ranging in age from 5 to 17. The show opens on Friday, November 9th, 2018 and runs through November 17th at Sinagua Middle School auditorium. Performances are held on Friday and Saturday nights at 7:00 p.m. and on Saturday afternoons at 2:00 pm. Doors open one hour before the show. Audiences are invited to dress in their favorite holiday attire.
ADMISSION INFO
Tickets are $5.00 each for children ages 5 thru 18, seniors over age 55, College Students with ID and $10.00 for adults. Visit actflagstaff.org for more information and to buy tickets.
When:
Nov 9, 2018 at 07:00 pm – 08:30 pm (Fri)
Nov 10, 2018 at 02:00 pm – 03:30 pm (Sat)
Nov 10, 2018 at 07:00 pm – 08:30 pm (Sat)
Nov 16, 2018 at 07:00 pm – 08:30 pm (Fri)
Nov 17, 2018 at 02:00 pm – 03:30 pm (Sat)
Nov 17, 2018 at 07:00 pm – 08:30 pm (Sat)
Where: Sinagua Middle School
3950 East Butler Avenue
Flagstaff, AZ 86004
Category: Events