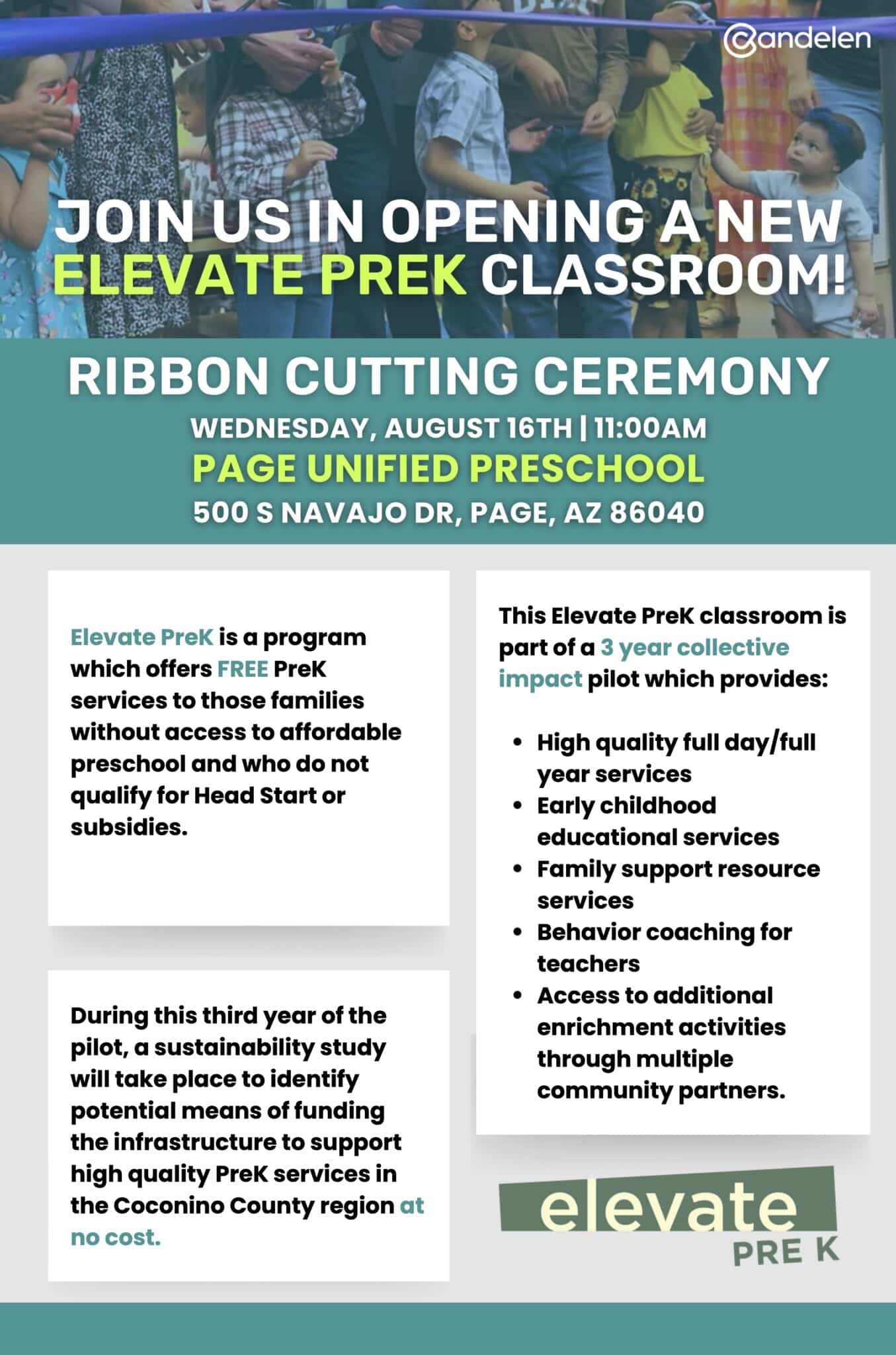 By the Page Unified School District
Page Unified School District added a new pre-school program last (Aug. 16) called Elevate Pre-K.
Elevate Pre-K is targeted toward 4-year-old children living in households with incomes between 101 percent to 250 percent of the Federal Poverty level and who are not currently enrolled in school. In essence, it's for families with incomes too high so they don't qualify for other low-income sources or revenue, yet they don't make enough money to afford outside child care.
Elevate Pre-K is designed, in part, to be a tool to help working families with young children return to the work force. One of the key components of the Elevate Pre-K program it that students are in school from 7:30 a.m. to 5:30 p.m. Monday through Friday. The program is also year-round. This differs from PUSD's preschool, which runs from 8 a.m. to 3 p.m. Monday through Thursday, and 8:30 a.m. to 1:30 p.m. on Friday. PUSD's preschool also closes during the summer months on the same schedule as the rest of the school district.
"This allows working parents with young children a chance to return to the work force, knowing that their child is in a safe, caring environment," said Beth Giacalone, Program Director of Northern Arizona Programs.
"Because of the families' incomes they don't qualify for Headstart or Department of Economic Security (DES) subsidies, and they don't bring in enough income to afford private child care."
This is Elevate Pre-K's third year in operation and its first time in Page.
Please see other local education news:
See more Arizona education news courtesy of the Arizona Education News Service (AZEDNEWS):
Category: Education, Educational Opportunities, Programs, Resources