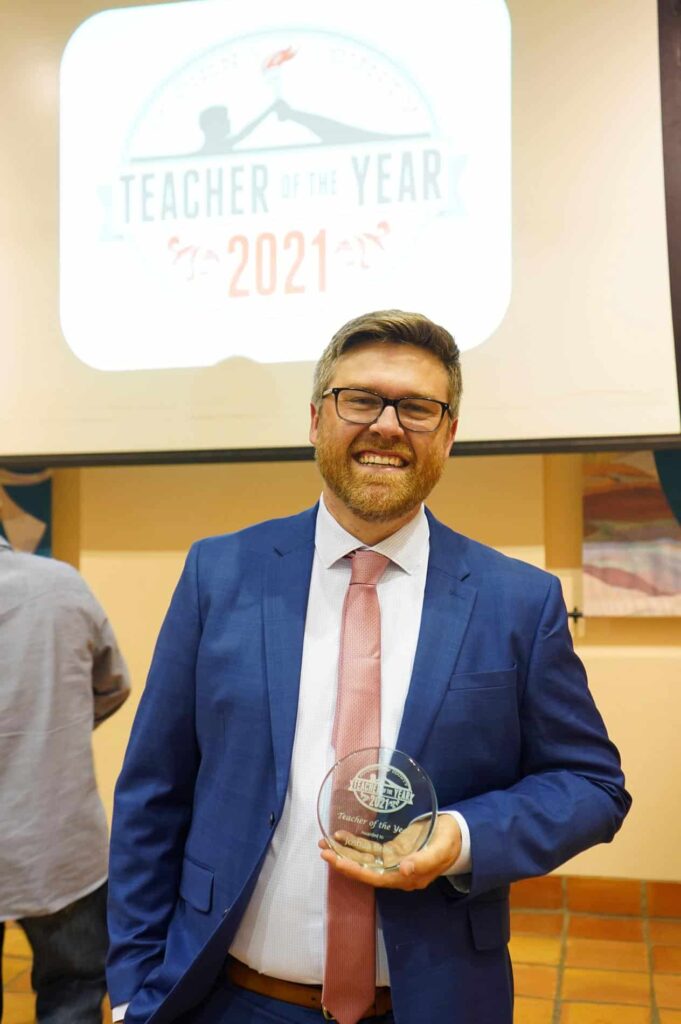 By the Page Unified School District
Joshua Brink, music teacher at Desert View Intermediate, was awarded 2021 Coconino County Teacher of the Year at an awards banquet Friday night.
This is Brink's eleventh year as an educator and his third year teaching at Desert View. He's married to Brittany Brink.
"I am deeply honored to have the opportunity to represent Page Unified School District as the 2021 Coconino County Teacher of the Year," Brink posted to his Facebook page after the event. "PUSD is filled with masterful teachers, many of whom I look up to myself. The work in my classroom is just a small piece of the greater work our teachers, school families and community stakeholders do to enrich our students' lives. Ahéhee to my family, friends and colleagues for supporting me and my students. I look forward to representing Page well."
See more photos and information HERE
See more local education news here:
See more courtesy of the Arizona Education News Service (AZEDNEWS):
Category: Education