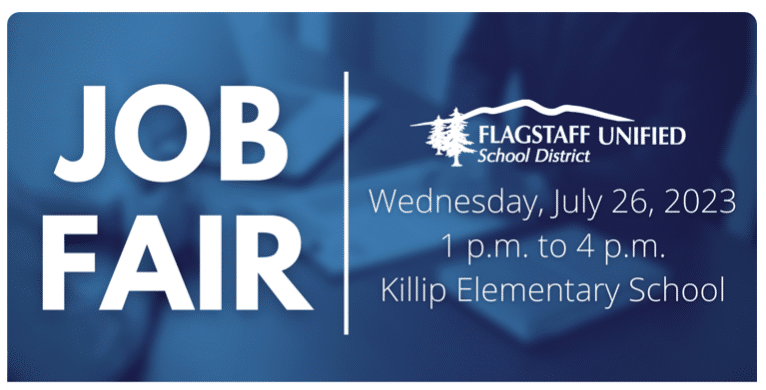 By Flagstaff Unified School District
Are you looking for a new and rewarding career in education? Join us for the Summer Job Fair from 1 p.m. to 4 p.m. on Wednesday, July 26, at Killip Elementary School.
This job fair will be focused on all of our open positions, including classified and certified.
No appointment is necessary to attend the job fair. Applicants are encouraged to apply for the position they are interested in before attending the job fair.
Read the entire article
here
Also see:
Please see other local education news:
See more Arizona education news courtesy of the Arizona Education News Service (AZEDNEWS):
Category: Education, Educational Opportunities, Programs, Resources