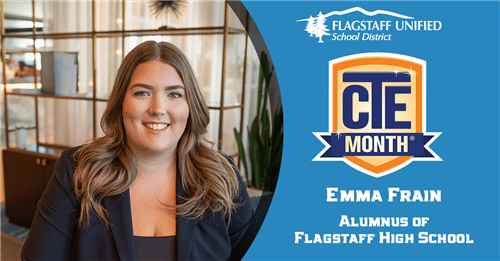 By Flagstaff Unified School District
In celebration of CTE Month, we are featuring some FUSD alumni. Meet Emma Frain, an alumna of Flagstaff High School (FHS) and now a catering sales manager at Mountain Shadows Resort in Paradise Valley/Scottsdale, Arizona
Emma explained that the culinary program at FHS was the catalyst for her career in the food and beverage industry.
"In class, we learned all the basics, techniques, and culinary skills," said Emma about her introduction to culinary arts at FHS. "And needless to say, I was hooked."
Emma joined Patti Pastor's culinary competition team, and she competed in the Career Through Culinary Arts Program Competition.
Click here to read the entire story
Please see other local education news:
Category: Education