Keynote speaker Beth Shapiro, PhD, will reveal the secrets of ancient DNA and de-extinction to kick off "The Mammoth World of Science"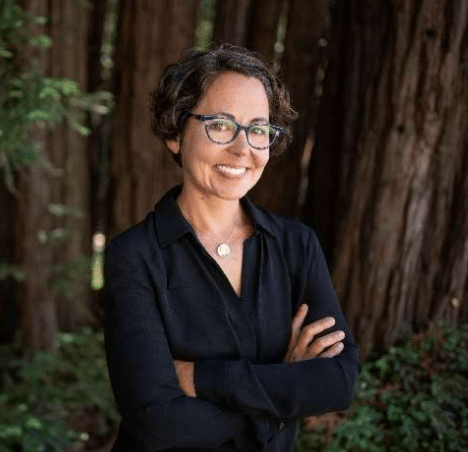 By Flagstaff Festival of Science
FLAGSTAFF — Many of our board members are busy working on the program of events for the 2023 Festival of Science, collaborating with a wide range of community partners and local experts to share discoveries and insights about topics spanning the sciences, technology and the arts.
As announced earlier this year, the theme of the 2023 Festival is "The Mammoth World of Science." The 10-day adventure will launch with featured keynote speaker Beth Shapiro, PhD, a pioneer and global leader in the high-profile field of ancient DNA, sharing her expertise on the science of de-extinction. The W. L. Gore & Associates Keynote presentation is scheduled for 7 p.m. Friday, Sept. 22, in Northern Arizona University's Ardrey Auditorium.
During the Festival, participants will have the opportunity to take part in more than 100 free events to learn about ancient cultures, the environment of the Colorado Plateau, wildlife, astronomy and biology.
In addition to perennial favorites like Snook's Science in the Park, Walk on Mars, open houses, guided hikes, tours, lectures, classroom talks and hands-on workshops, Festival events currently in the planning stages will enable participants to:
Learn about dinosaur fossils discovered across the Navajo Nation since the 1930s.
Find out the latest discoveries on Mars revealed by the Perseverance and Curiosity Rovers.
Interact with scientists from TGen North during a walk at Buffalo Park as they introduce
local microbe and vector species such as ticks, mosquitoes and the fungus that causes Valley Fever.
Visit the Flagstaff Medical Center campus to tour a Guardian Air rescue helicopter and try out Northern Arizona Healthcare's state-of-the-art da Vinci surgery robot.
Discover the magnificent mammals of the Ice Age—and hear the story of the Huntington Mammoth, an ancient resident of the Colorado Plateau.
LEARN MORE ABOUT THE FESTIVAL AND DOWNLOAD OUR APP
For more information about the Festival of Science, visit scifest.org or our Facebook page, LinkedIn page or Instagram page. You can download our app from the Google Play Store or the Apple App Store—or scan this QR code. Events will be available via the app once all Festival planning and programming is complete.
ABOUT THE FLAGSTAFF FESTIVAL OF SCIENCE
The Flagstaff Festival of Science serves to connect and inspire the people of northern Arizona, particularly youth, with the wonders of science and the joy of scientific discovery. The Flagstaff Festival of Science is a free, annual 10-day event wholly designed to promote awareness and enthusiasm for science in and about northern Arizona and is fondly known as the '10 best days of the year.' Established in 1990, it is the longest running, entirely free public science festival in the USA.
Please see other local education news:
See more Arizona education news courtesy of the Arizona Education News Service (AZEDNEWS):
Category: Education, Educational Opportunities, Programs, Resources