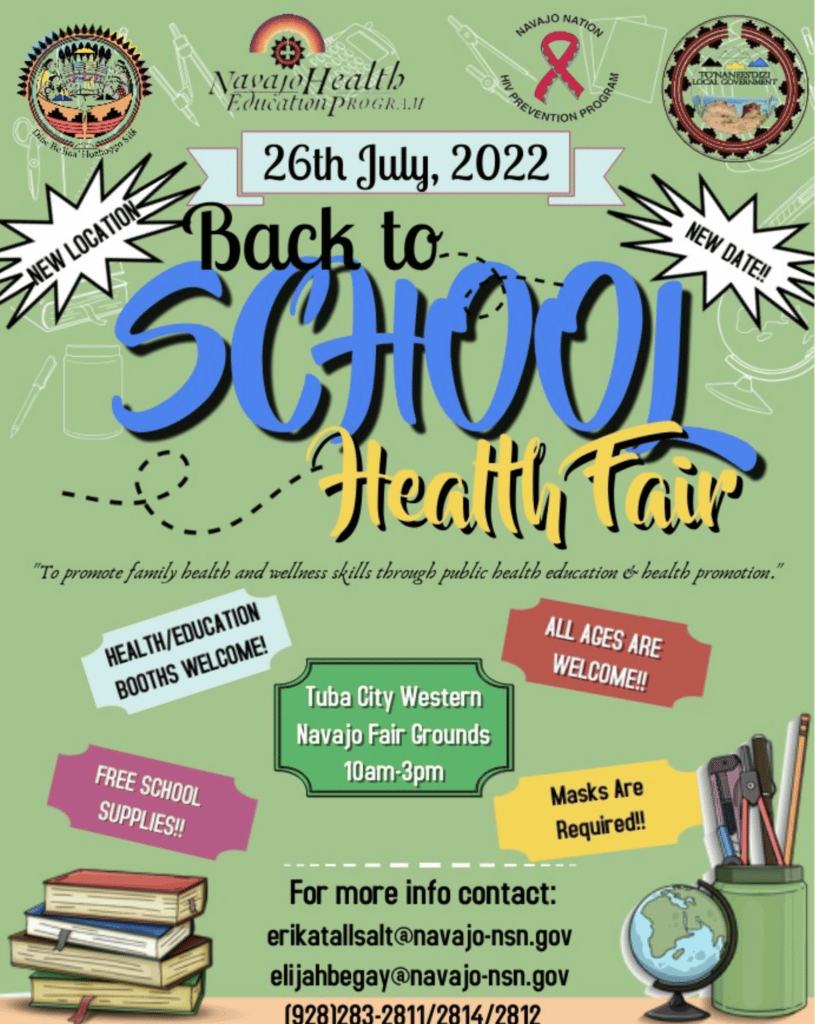 By the Coconino Coalition for Children & Youth
While most students and families are enjoying their summer vacations, school officials are busy planning for a variety of back-to-school fairs in the region including Tuba City, Page and Fredonia.
***
A Back to School Health Fair to be held from 10 a.m. to 3 p.m. Tuesday, July 26 at the Tuba City Western Navajo Fair Grounds.
Health / Education Booths welcome!
All ages are welcome!!
Free School Supplies!!
Masks are Required!!
For more information, contact erikatallsalt@navajo-nsn.gov, elijahbegay@navajo-nsn.gov, or 928-283-2811, 928-283-2814, 928-283-2812,
***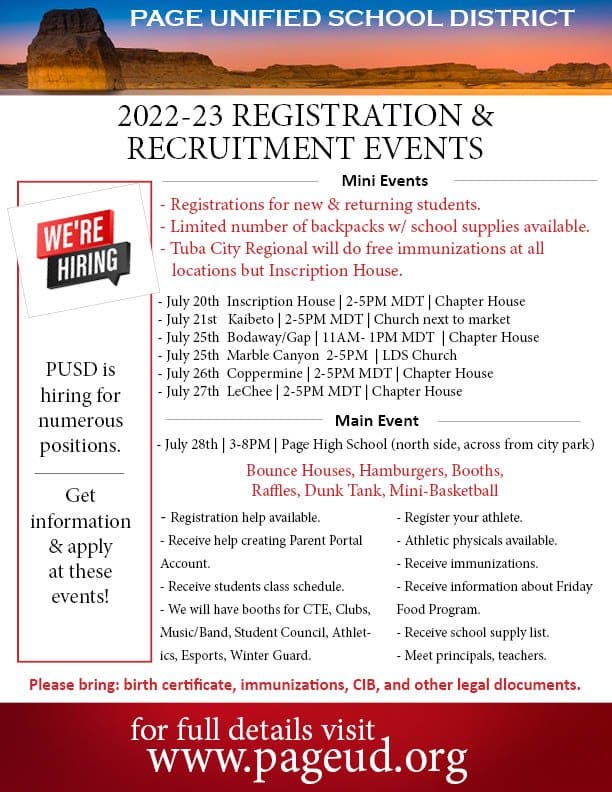 The Page Unified School District will hold its Back to School event from 3 to 8 p.m. Thursday, July 28 at Page High School (north side, across from city park).
Hamburgers, snow cones, bounce houses, raffles, slides, dunk tank, mini-basketball!
Booths from:
Page Public Library, Encompass, Canyonlands, Banner, City of Page Recreation Dept.
Registration help available.
Receive help creating Parent Portal Account.
Receive students class schedule, or Schedule appointment with Registrar/Counselor to create schedule.
We will have booths for CTE, Clubs, Music/Band, Student Council, Athletics, Esports, Winter Guard.
Register your athlete.
Athletic physicals available.
Receive immunizations.
Receive information about Friday Food Program and other Student Resources.
Receive school supply list.
Meet principals, teachers.
Visit https://www.pageud.org for the latest information.
Please see other local education news: