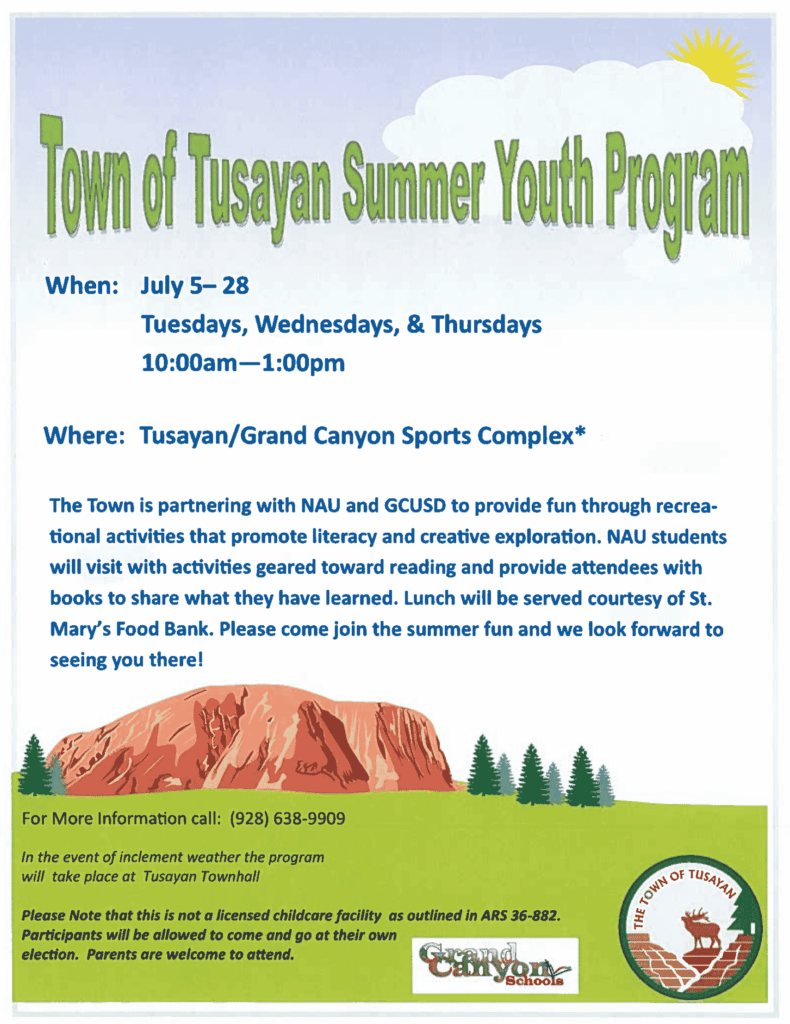 By the Grand Canyon Unified School District
The Town of Tusayan is partnering with NAU and GCUSD to provide fun through recreational activities that promote literacy ad creative exploration. NAU students will visit with activities geared toward reading and provide attendees with books to share what they have learned Lunch will be served courtesy of St. Mary's Food Bank. Please come join the summer fun and we look forward to seeing you there!
When: July 5-28, Tuesdays, Wednesdays & Thursdays, 1- a.m. to 1 p.m.
Where: Tusayan/Grand Canyon Sports Complex*
Click here for more information
Please see other local education news:
See more courtesy of the Arizona Education News Service (AZEDNEWS):