To view this email as a web page, go here.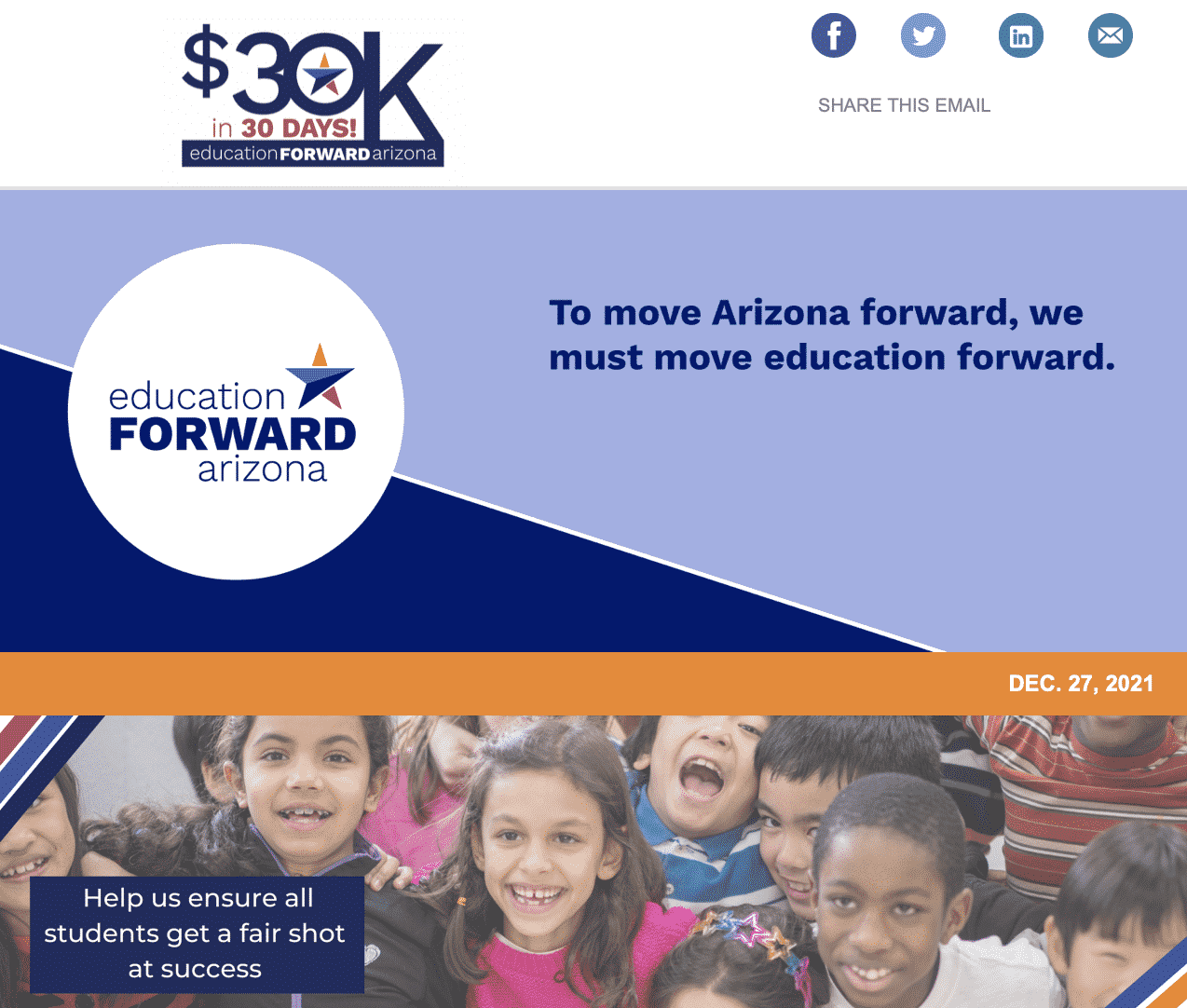 As we come to the end of 2021, we want to express our gratitude for the support of community members, like you, who have joined Education Forward Arizona in improving educational outcomes for ALL Arizona students – from young learners to those pursuing college and careers.
We truly value the collective work that we've been able to accomplish with our growing network of education advocates and partners throughout the state. Together, we can achieve our bold goals for the future of education in Arizona.
Thank you to all who have contributed to our $30K in 30 Days campaign! We are getting closer to our goal and need just a few more gifts to help us reach the finish line. If you'd like to support our campaign, this is the last week you can double your impact and have your gift matchedby key anonymous supporters.
Make your year-end, tax-deductible gift today!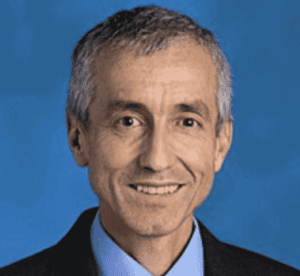 "Education Forward Arizona is a giant leap forward in leveraging the strengths of many Arizona organizations, across different sectors to align and advance our common goal, raising Arizona's educational attainment and further developing our workforce, economy and overall quality of life."
Manuel O. Valenzuela, Ed.D, Sahuarita Unified School District Superintendent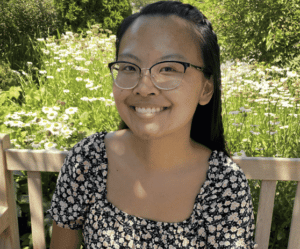 "I hope that with our efforts, we can help our students not only gain affordable admission to college but help them become their own self-advocates in pursuing the future they always dreamed of."
Samantha Hui, AdviseAZ AmeriCorps Member, College Bound, Mesa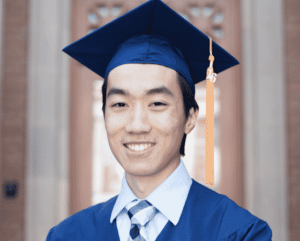 "Support from my Success Adviser really helped to guide me through the process. College comes with a lot of challenges, and he listened to all of my problems and helped me work through them. They even had events where I learned how to find jobs, how to approach college professors and how to be successful in college."
Patt Intarakamhang, University of Arizona class of 2016
"As a state, we must fully understand the needs of our learners and commit to investing in high quality education systems; it is our greatest chance for reversing the ongoing divides and major societal issues we face. For these reasons, I am so thankful to partner with Education Forward Arizona and fully support its mission."
Virginia Watahomigie, Executive Director, Coconino Coalition for Children & Youth
EDUCATION FORWARD ARIZONA
Our mission is to advocate for and act on education improvements that advance the quality of life for all Arizonans.
Category: Advocacy, Education, Educational Opportunities, Programs, Resources