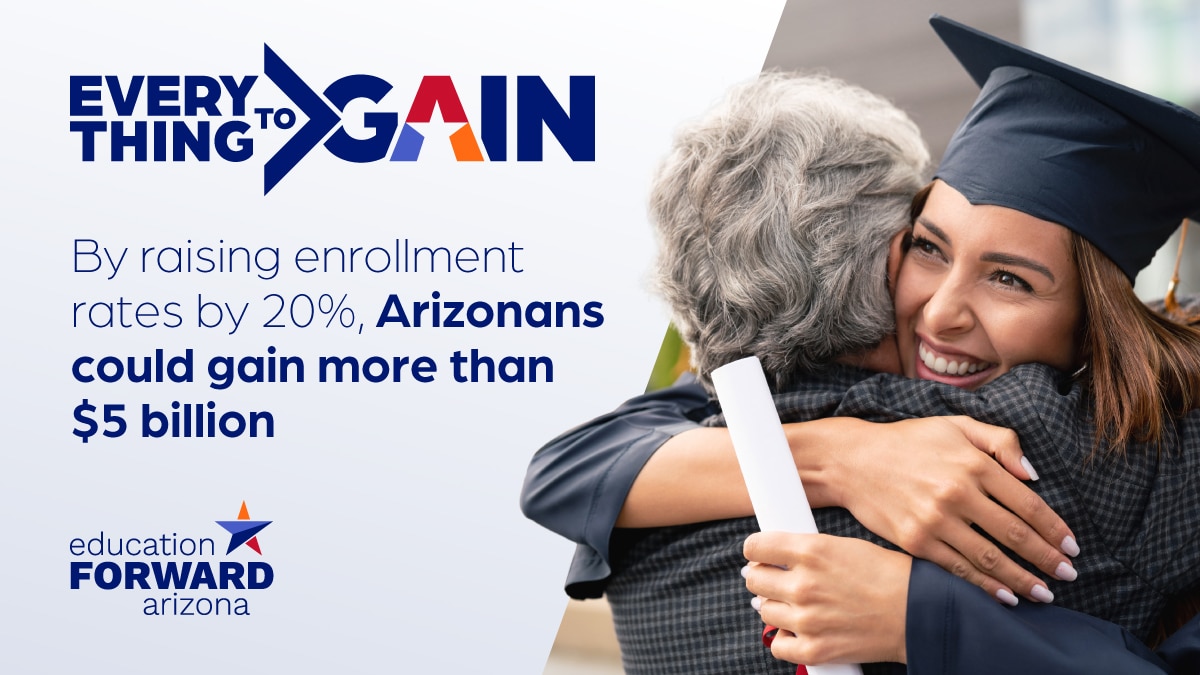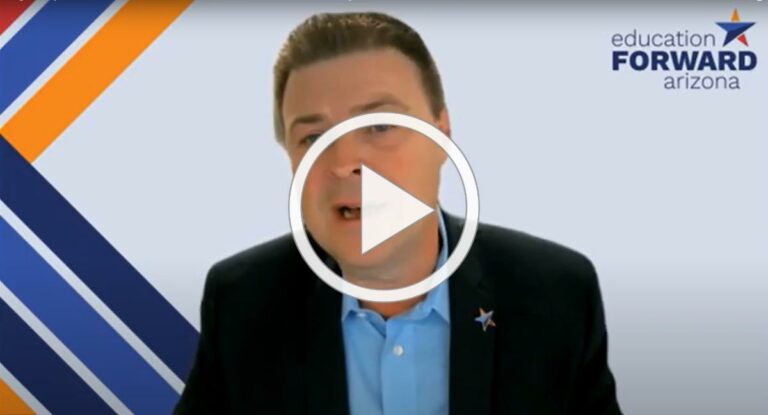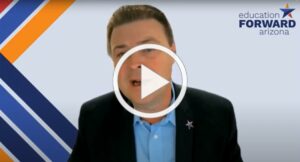 Arizona Capitol Times' Morning Scoop this week on Billions to Gain: The Economic Benefits of Investing in a More Educated Arizona.
As was discussed on that webinar, the economic benefits of postsecondary education—for individuals, communities, and Arizona—are undeniable.
This new report produced by Helios Education Foundation and Education Forward Arizona, details the benefits of postsecondary attainment for Arizona's economy, from the social, fiscal and individual perspectives.
Arizonans who enroll in college can expect significant gains, including increased lifetime earnings and more economic opportunities. Those who complete college stand to gain even more, especially if they earn a bachelor's degree.


At the same time, these benefits for individuals contribute to enormous economic gains for communities and the state.
Increasing the postsecondary enrollment rate in Arizona by 20 percent, for example, would lead to gains— including lifetime earnings, improved health, reduced crime and welfare spending, and increased workforce productivity—that exceed $5 billion per cohort.
Education Forward Arizona will be meeting with individuals, organizations and networks all across Arizona to talk about the importance of education after high school for individuals, communities and the state. Please reach out to us if you would like us to share information with your community.
Learn more about the data and investments our state can make to ensure a more prosperous Arizona for all.
Category: Advocacy, Education, Educational Opportunities, Programs, Resources