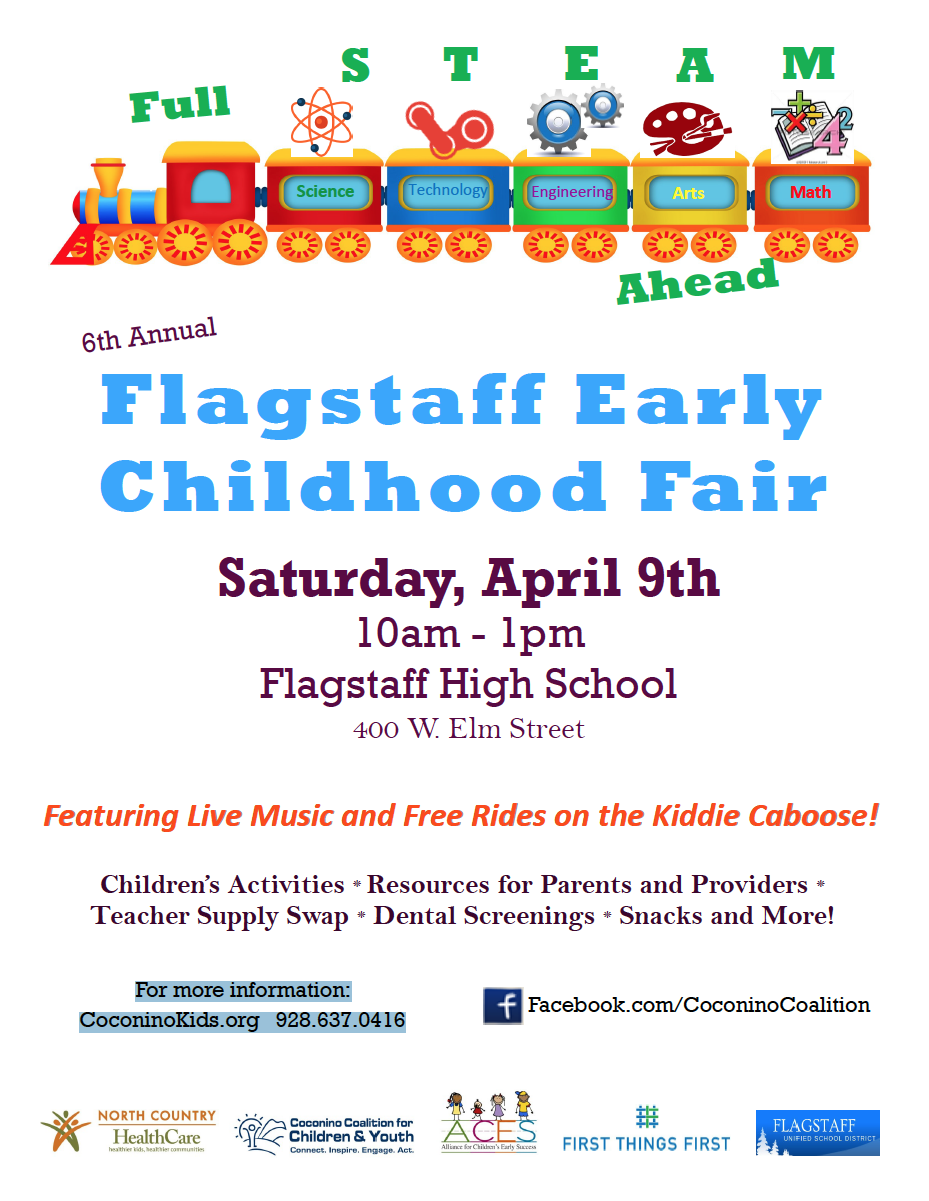 The "Flagstaff Early Childhood Fair 2016… Full Steam Ahead!" will be held from 10 a.m. to 1 p.m. Saturday, April 9 at Flagstaff High School, 400 W. Elm Ave., Flagstaff.
Featuring Live Music and Free Rides on the Kiddie Caboose!
Children's Activities * Resources for Parents and Providers * Teacher Supply Swap * Dental Screenings * Snacks and More!
For more information, call CoconinoKids.org 928-637-0416.