The Centers for Disease Control and Prevention (CDC) is reporting increased flu activity in many areas of the United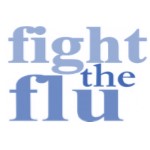 States.
According to the Arizona Department of Health Services, influenza activity is elevated in Arizona with nearly 1,800 cases reported across the state this season. As a result, Coconino County health officials are urging those who have not yet received a flu shot to get vaccinated.
Getting an annual flu vaccination is the first and most important step in protecting against flu viruses. Contact your healthcare provider or call the Health District Clinic at 928-679-7222.
In addition to getting a seasonal flu shot, good health habits will help you stay well. These simple actions can stop the spread of germs and help protect you and others from getting sick:
Wash your hands frequently.
Avoid touching your eyes, nose or mouth.
Avoid contact with people who are sick.
Cover your mouth with your upper sleeve or with a tissue when coughing or sneezing.
Don't share eating utensils, cups, and straws.
Stay home when you are sick.
Click here or on the picture for more information about flu vaccinations.