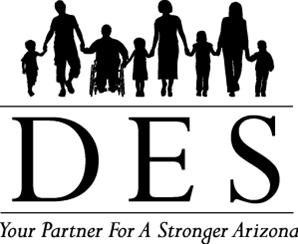 Hello Community Partner,
The State of Arizona's Department of Economic Security (DES) Division of Child Support Services (DCSS) Outreach Team is conducting a survey to provide a better networking experience with our community partners.
We are gauging the interest of our community partners in providing presentations to DCSS staff.
If you are interested in providing a presentation to DCSS staff, then please fill out the form!
We are currently in the planning stages, and presentations will likely begin in Spring 2023.
Please click on the hyperlink, or copy/paste into your browser, to access the form.
https://forms.gle/H1AgnT8zFiAm15HJ9
Thank you for your time.

Thank you,
Category: Advocacy, Child Welfare, Programs, Resources