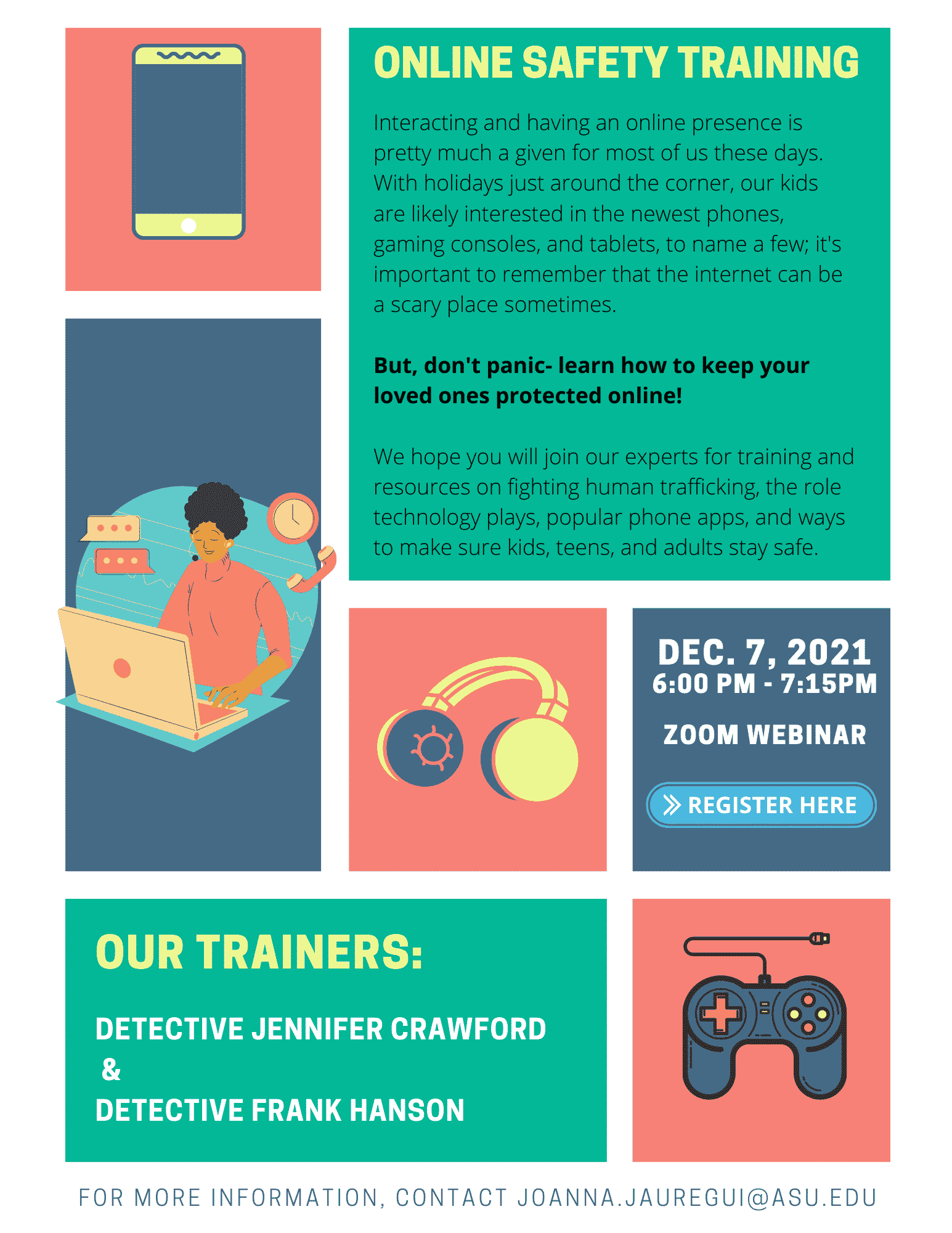 Interacting and having an online presence is pretty much a given for most of us nowadays. With holidays just around the corner, our kids are likely interested in the newest phones, gaming consoles, and tablets, to name a few; it's important to remember that the internet can be a scary place sometimes.
But, don't panic- learn how to keep your loved ones protected online!
We hope you will join our experts for training and resources on human trafficking, the role technology plays, popular phone apps, and ways to make sure kids, teens, and adults stay safe.
The Zoom webinar will be held from 6 to 7:15 p.m. Tuesday, Dec. 7.
Category: Child Welfare, Events, Programs, Resources