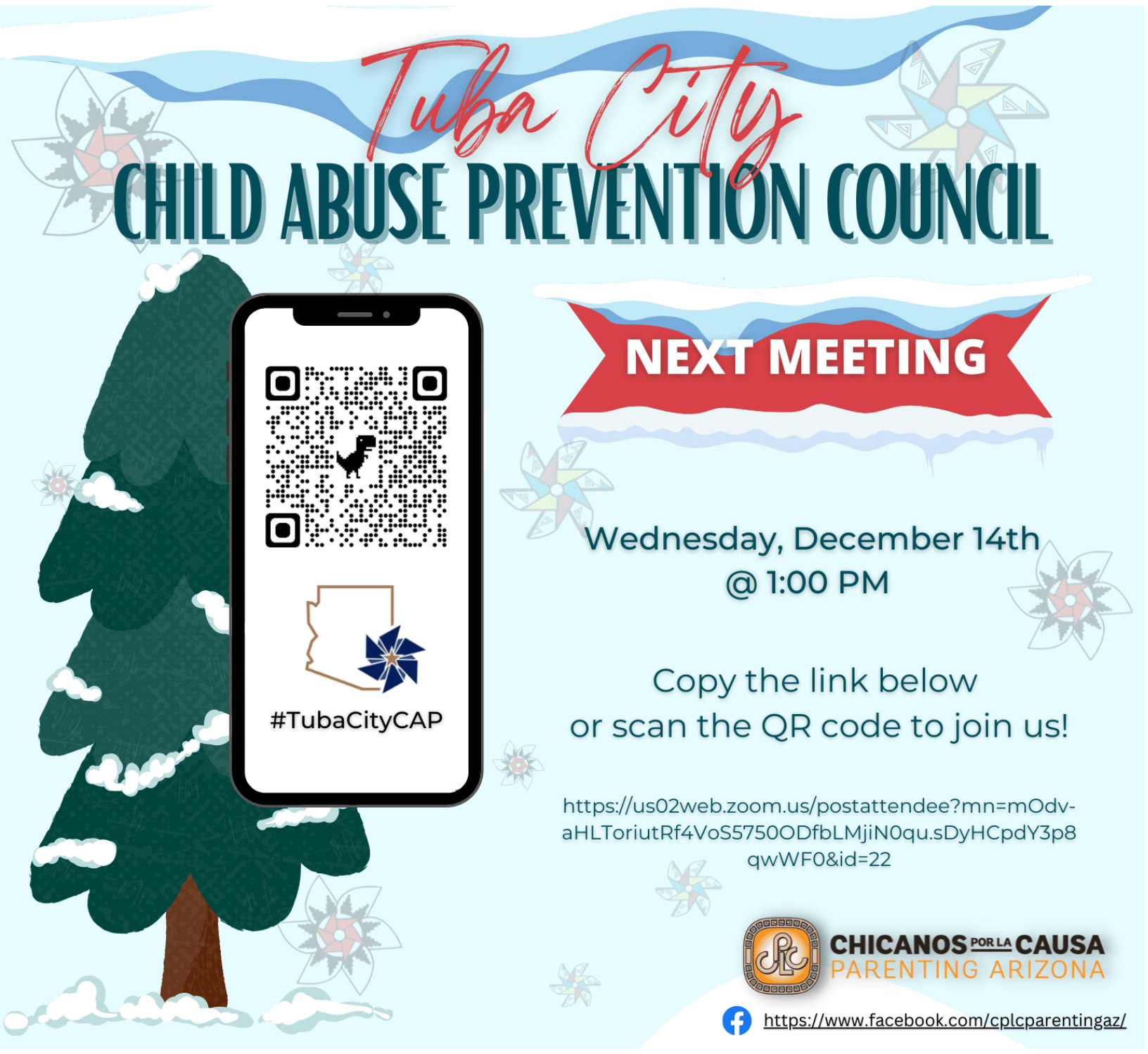 By Tuba City CAP Council• Chicanos Por La Causa, Inc. | CPLC Parenting Arizona
The next Tuba City Child Abuse Prevention Council (CAP) virtual meeting will be held at 1 p.m. Wednesday, Dec. 14. Copy the link above or HERE, or scan the QR code to join us.
Contact Cymbre.Lauing@parentingaz.org, or call 928-773-9133.
Category: Advocacy, Child Welfare, Education, Educational Opportunities, Events, Health, Programs, Resources