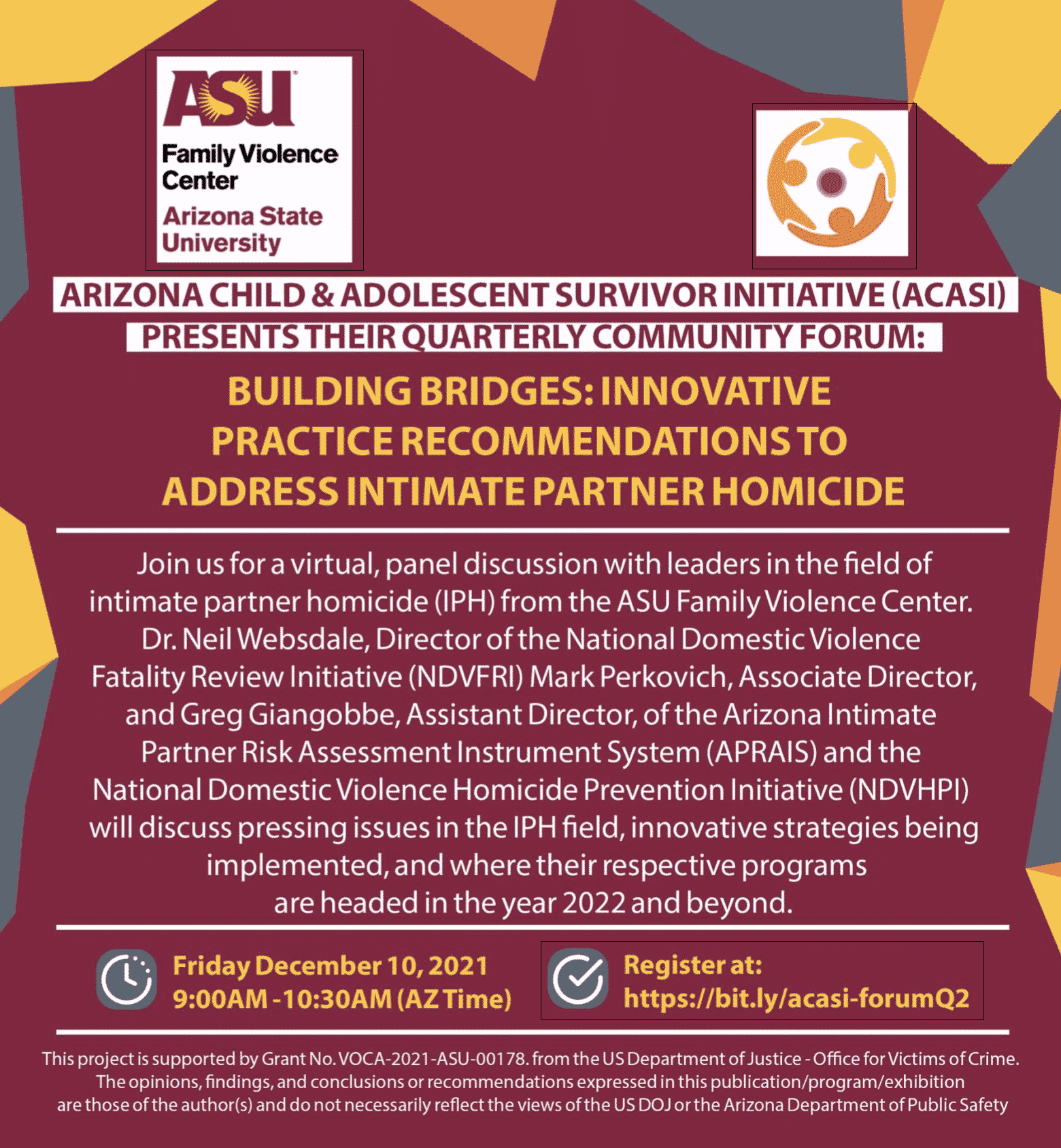 Welcome! You are invited to join a meeting: ACASI Building bridges: Innovative practice recommendations to address intimate partner homicide from 9 to 10:30 a.m. Friday, Dec. 10. After registering, you will receive a confirmation email about joining the meeting.
Join us for a virtual, panel discussion with leaders in the field of intimate partner homicide (IPH) from the ASU Family Violence Center.
Greg Giangobbe, Assistant Director, will discuss the Arizona Intimate Partner Risk Assessment Instrument System (APRAIS) that was developed for intimate partner domestic violence cases to create a shared language of risk for all justice system players. Additionally, he will discuss the National Domestic Violence Homicide Prevention Initiative (NDVHPI), which includes the APRAIS tool for agencies and communities across the US to adopt.
Dr. Neil Websdale, Director of the National Domestic Violence Fatality Review Initiative (NDVFRI) and Mark Perkovich, Associate Director, will expound upon the NDVFRI's mission statement which is to provide technical assistance for the reviewing of domestic violence related deaths and near deaths, with the underlying objectives of preventing future incidents, preserving and promoting the safety of victim survivors
Category: Child Welfare, Events, Programs, Resources