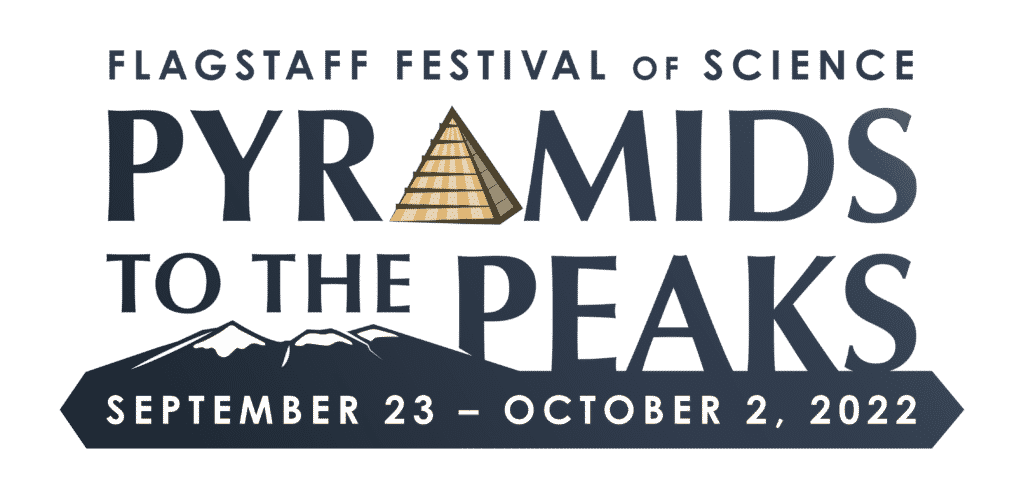 REMINDER! Sign up to Host an Event or
Register as an In-School Speaker for the
2022 Flagstaff Festival of Science
Are you a scientist, educator, or presenter at a scientific institution? Do you or your business want to share your research and programs with the community?
We want you to host an event in this year's Festival of Science!
Once again in 2022, the Festival will produce 10 full days of FREE programming. With your participation, Festival-goers have a number of opportunities to learn about the unique science initiatives happening right here in Flagstaff!
This is an opportunity for you to reach a broad and engaged audience about you or your business' science initiatives!
Workshops, talks, trips, and programs that highlight innovative STEAM disciplines are all welcome to participate in the 2022 Festival!
Submissions are due by June 1.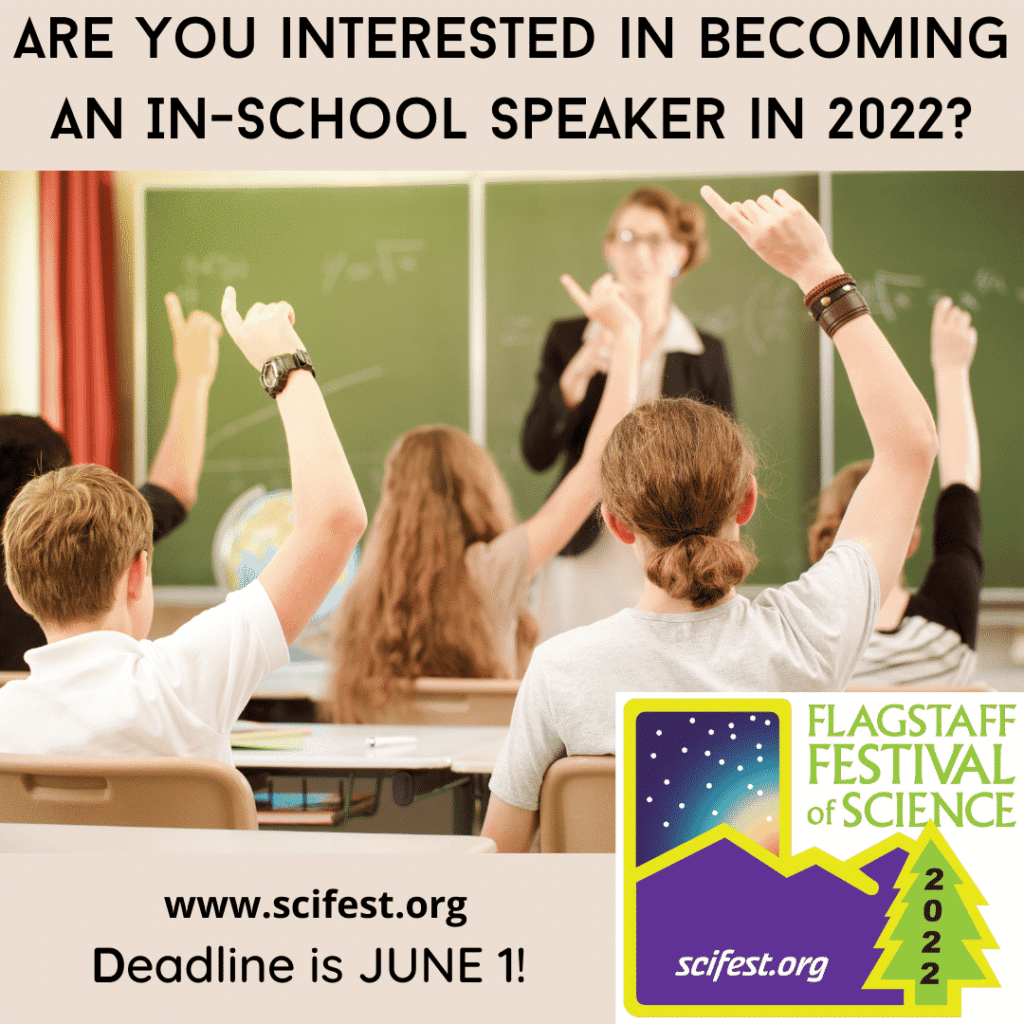 As part of the Flagstaff Festival of Science's educational initiatives, we strive to connect STEAM research professionals with classrooms and students across Northern Arizona. In school speakers can spark life-long interest in STEM to youth and reach underrepresented groups in STEAM.
Presenter registrations are due by June 1.
Category: Education, Educational Opportunities, Programs, Resources