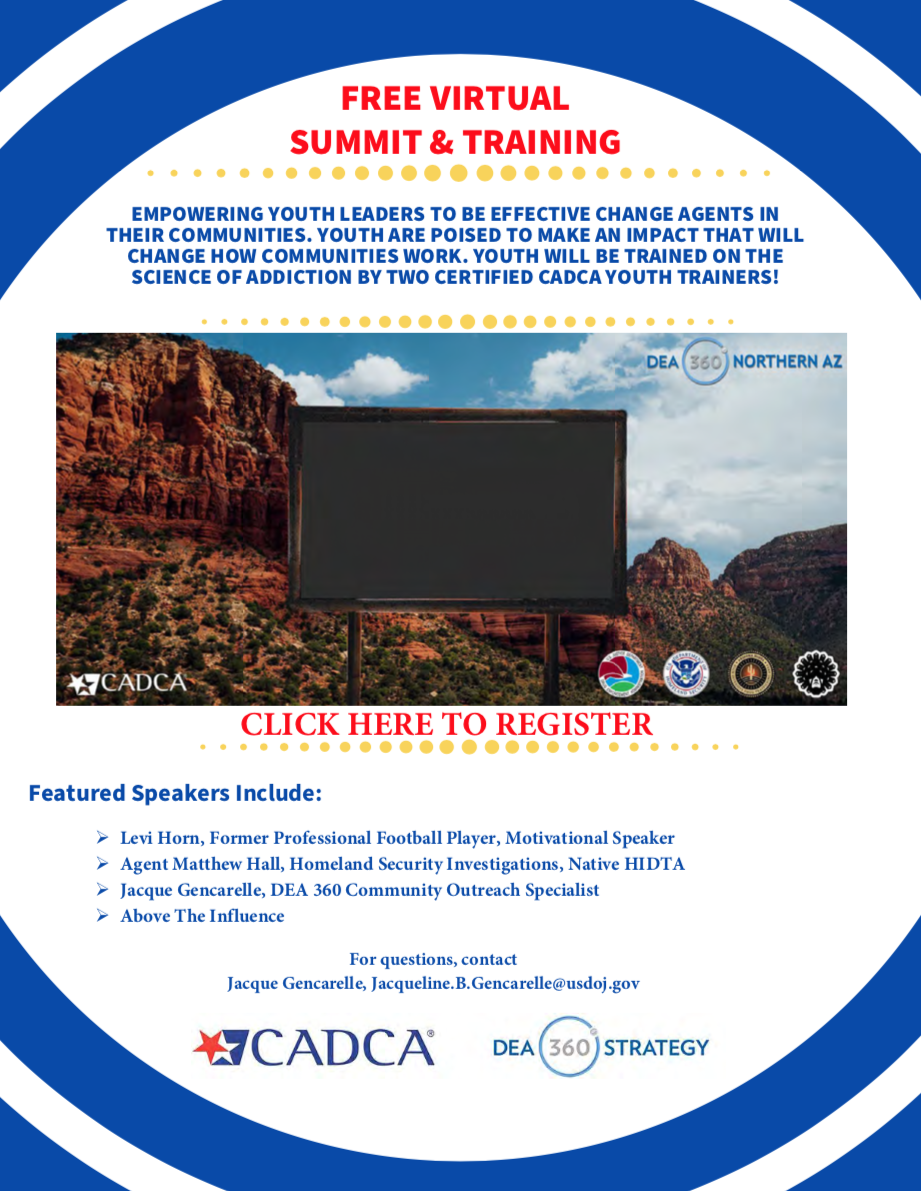 By DEA 360 Northern AZ
DEA 360 Northern AZ will present a Free Virtual Summit & Training on Saturday, Dec. 12.
EMPOWERING YOUTH LEADERS TO BE EFFECTIVE CHANGE AGENTS I THEIR COMMUNITIES. YOUTH ARE POISED TO MAKE AN IMPACT THAT WILL CHANGE HOW COMMUNITIES WORK. YOUTH WILL BE TRAINED ON THE SCIENCE OF ADDICTION BY TWO CERTIFIED CADCA YOUTH TRAINERS!
Featured Speakers Include:
 Levi Horn, Former Professional Football Player, Motivational Speaker
 Agent Matthew Hall, Homeland Security Investigations, Native HIDTA
 Jacque Gencarelle, DEA 360 Community Outreach Specialist
Above The Influence
CLICK HERE to register
For questions, contact Jacque Gencarelle, Jacqueline.B.Gencarelle@usdoj.gov
Category: Child Welfare, Education, Educational Opportunities, Programs, Resources