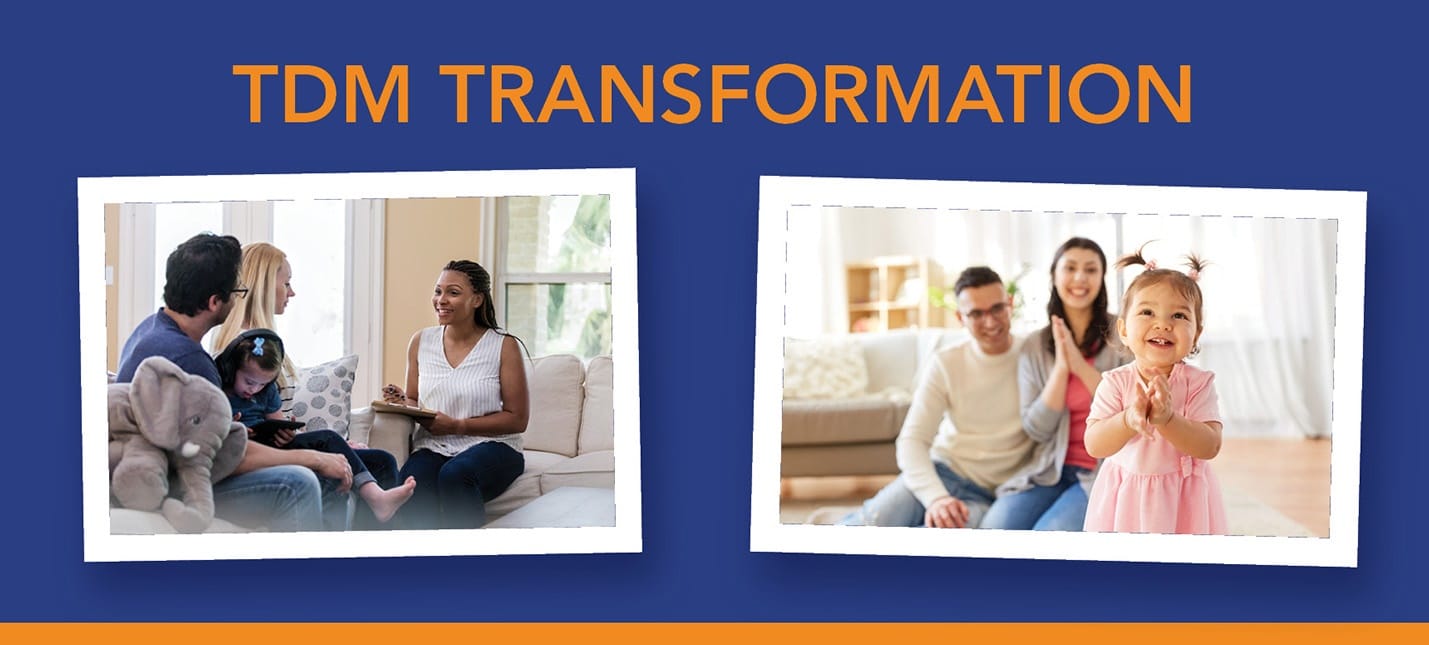 By the Arizona Department of Child Safety
We have spent the last year working with Evident Change, the proprietors of the Team Decision Making™ (TDM) approach, in reviewing fidelity to the TDM meeting model as well as alignment with our SAFE AZ practice model. During this year, we invited community members, parents, and young people with lived TDM experience to work alongside us in order to improve our practice.
We are excited to share that over the course of the next six months, most field staff will receive training on our "Transformed" TDM protocol and be better equipped to serve families and young people with care and compassion.
To give a preview of this transformation, we'd like to share the following outline highlighting the three pillars of the 2023 TDM Transformation:
1. Family and participant experience
Improve clarity surrounding the purpose of the meeting
Foster participation and inclusion of family, cultural, and community supports
Strengthen family engagement throughout the safety decision-making process and Team Decision Making™ meeting
Ensure decisions are made within the meeting and in collaboration with the family (not before or outside of the meeting)
Clear expectations for meeting etiquette that demonstrates our respect, care, and compassion for families and young people
2. Continuous improvement and accountability
Increase observations and developmental feedback to department staff
Offer surveys to meeting participants and use results to drive change
Standardize data collection in order to evaluate the effectiveness of the Team Decision Making™ approach
3. TDM policy simplification
Clarify guidance as to when a meeting is required
Improve integration of SAFE AZ (safety decision-making model)
We will keep you informed of our progress and what to expect in the coming months. In the meantime, thank you for all you do for Arizona's children and families.
For questions, comments, or feedback, please contact: TDMTransformationInquires@azdcs.gov
Category: Education, Educational Opportunities, Programs, Resources