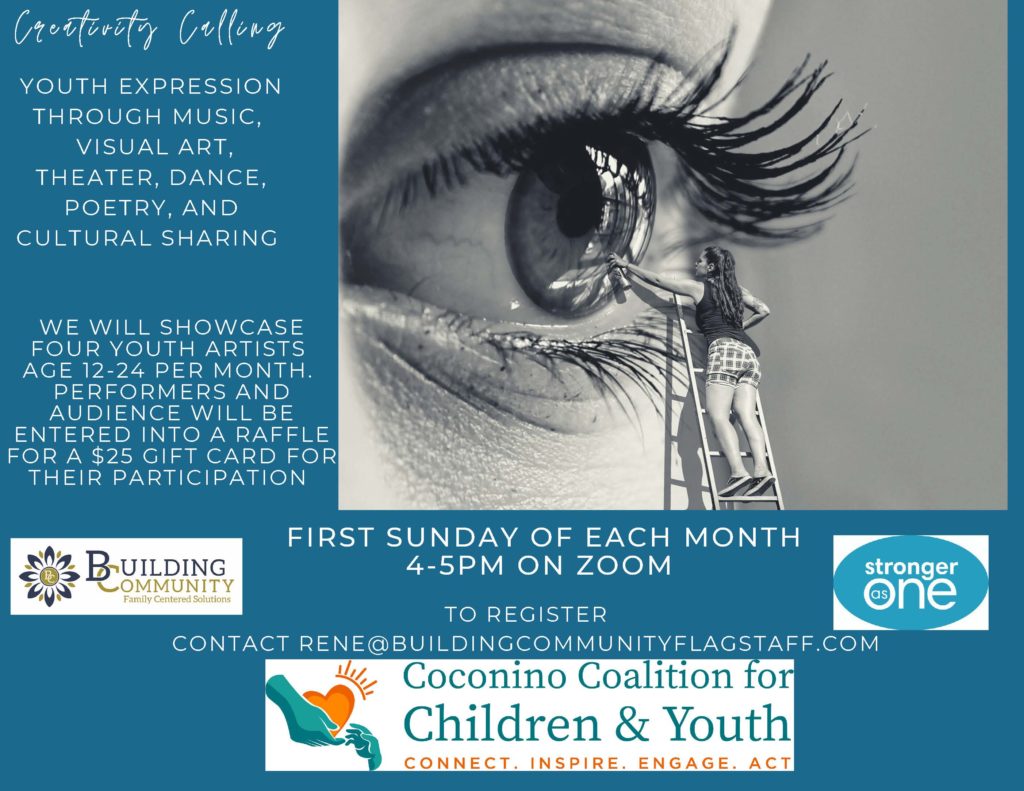 By the Coconino Coalition for Children & Youth
Adolescence is a complex and emotional transition from childhood to adulthood. It's a time of establishing an identity and taking new (hopefully healthy) risks to expand your sense of self and capabilities. It's a time when peers are of utmost importance, and we crave belonging.
Creativity Calling meets all of these critical needs from expression to connection! The arts are an opportunity to express yourself and interact with the world. Art expression allows us the chance to access our deepest and most authentic selves and reflect. The arts help us regulate our emotions. The arts can be a nurturing social experience. Most significantly, the arts can connect us with our sense of purpose.
So, what are you waiting for? Help us develop a more connected community for our youth. Rally the courage of an artsy youth, you know! Tell them you'll join with them for the hour! Whether through music, dance, visual arts, poetry, or cultural sharing, I'm already looking forward to being touched, inspired, and learning from them!
We virtually meet every first Sunday of the month from 4 pm-5 pm. We invite both performers and audience to register to participate at https://tinyurl.com/creativitycallingyouth.
Category: Advocacy, Child Welfare, Education, Health, Programs, Resources