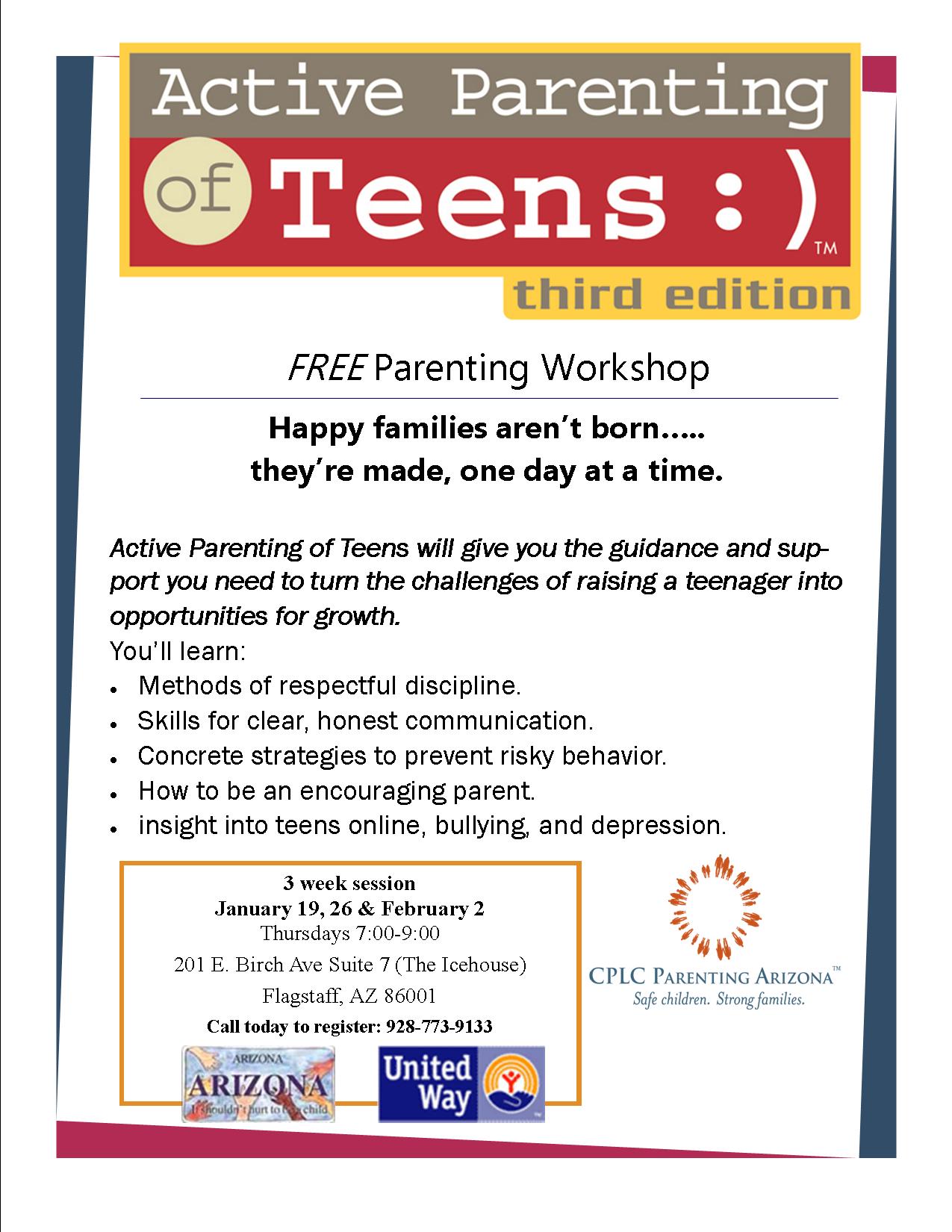 FLAGSTAFF — CPLC Parenting Arizona will present the free three-week parenting workshop "Active Parenting of Teens" from 7 to 9 p.m. Thursdays, Jan. 19, 26 and Feb. 2 at 201 E. Birch St., Ave. 7 (The Icehouse), downtown Flagstaff.
Happy families aren't born…they're made, one day at a time.
Active Parenting of Teens will give you the guidance and support you need to turn the challenges of raising a teenager into opportunities for growth.
Click on flyer for more information.
To register, call 928-773-9133.
Category: Child Welfare, Events, Programs, Resources