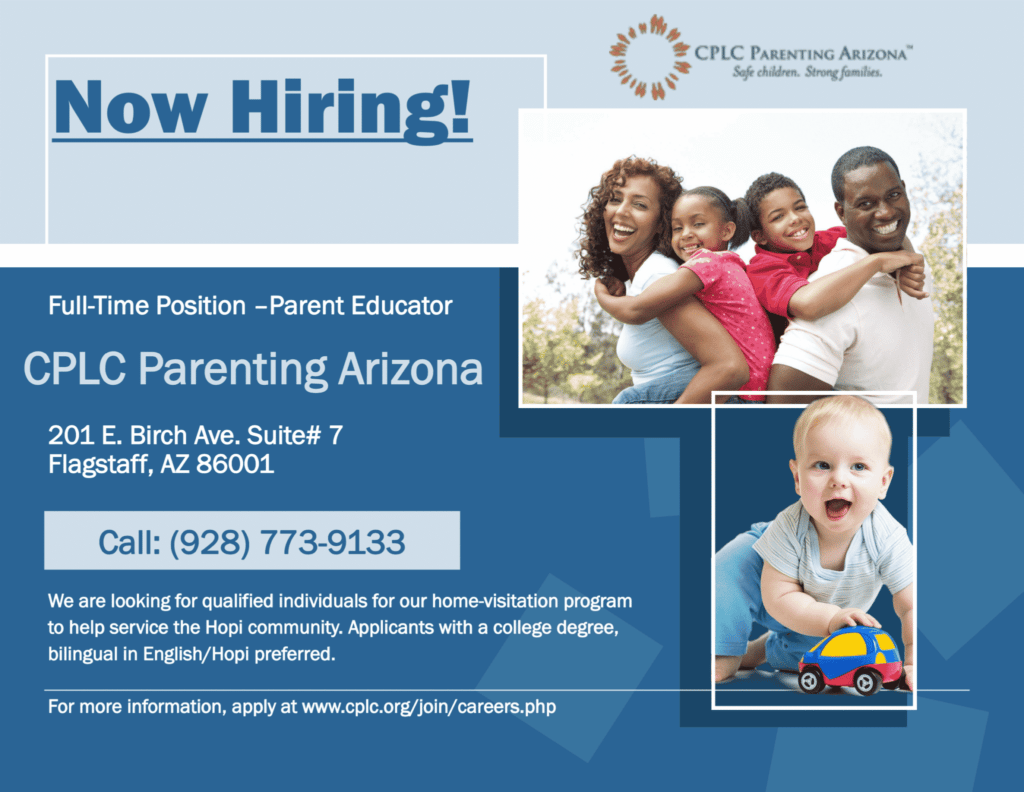 By Chicanos Por La Causa, Inc. | Parenting Arizona

CPLC Parenting Arizona is happy to announce an open position with our Home Visitation program! We are looking for a qualified individual to join our team as a PAT Parent Educator servicing the Hopi community. Attached is a flyer with more information, and below is a link to the job posting on the CPLC website. Please share with interested individuals and colleagues, as we are hoping to get this position filled soon. Thank you for all your time and consideration, and we look forward to continue providing great service to our communities! Have a wonderful day!
Click here to apply
Contact Cymbre Lauing at Cymbre.Lauing@parentingaz.org for more information.
Category: Education, Educational Opportunities, General