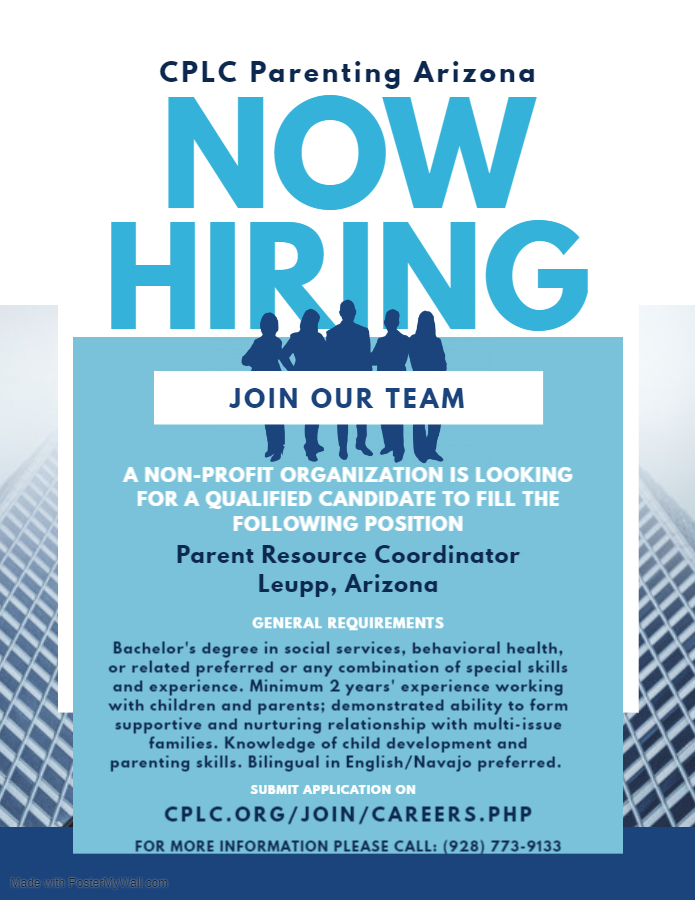 By Chicanos Por La Causa, Inc. | Parenting Arizona
CPLC Parenting Arizona is seeking to fill an open position with our Parent Resource Center school site program in Leupp! We are looking for a qualified individual to join our team as a Parent Resource Coordinator servicing the Leupp Public School community site.
Click here, here or on flyer for more information.