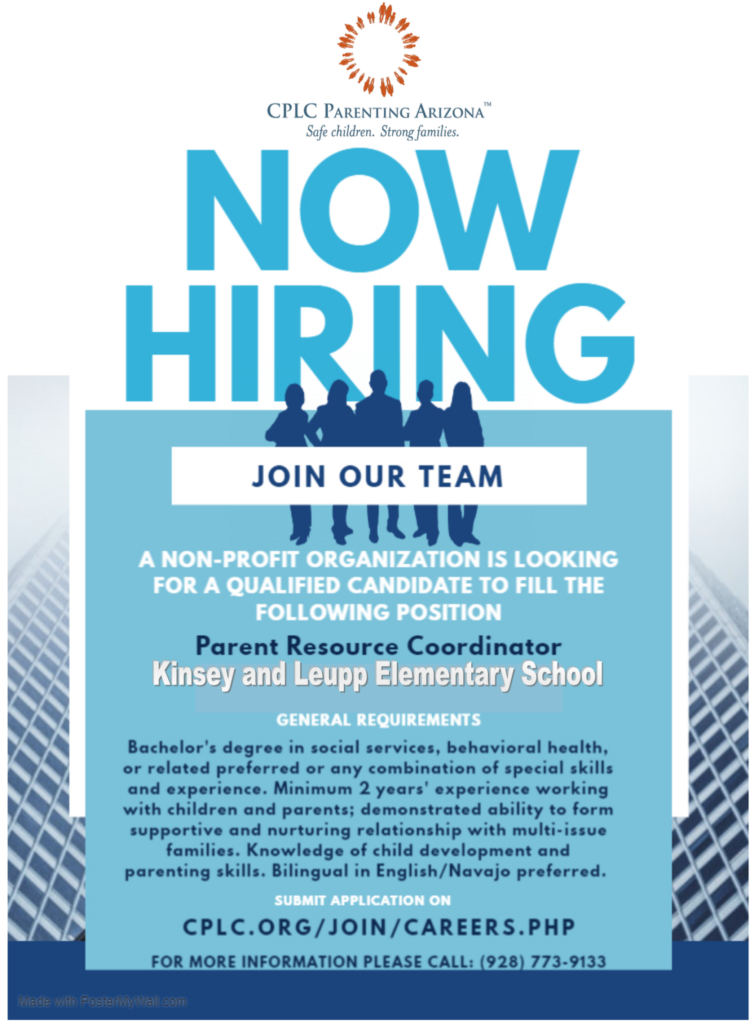 By Chicanos Por La Causa, Inc. | Parenting Arizona

CPLC Parenting Arizona seeking Parent Resource Coordinator for Kinsey and Leupp Elementary School.
Submit an application to www.CPLC.org/join/careers.php
For more information, call 928-773-9133.
Chicanos Por La Causa, Inc. (CPLC) is a non-profit organization and one of the largest Hispanic Community Development Corporations in the United States. The organization began with a group of student and community activists in 1967, and was incorporated and received non-profit status in 1969. CPLC is committed to empowering individuals through health & human services, housing, education, and economic development.
If you need assistance from CPLC Staffing, feel free to e-mail us at cplc.staffing@cplc.org.
Category: Education, Educational Opportunities, Programs, Resources