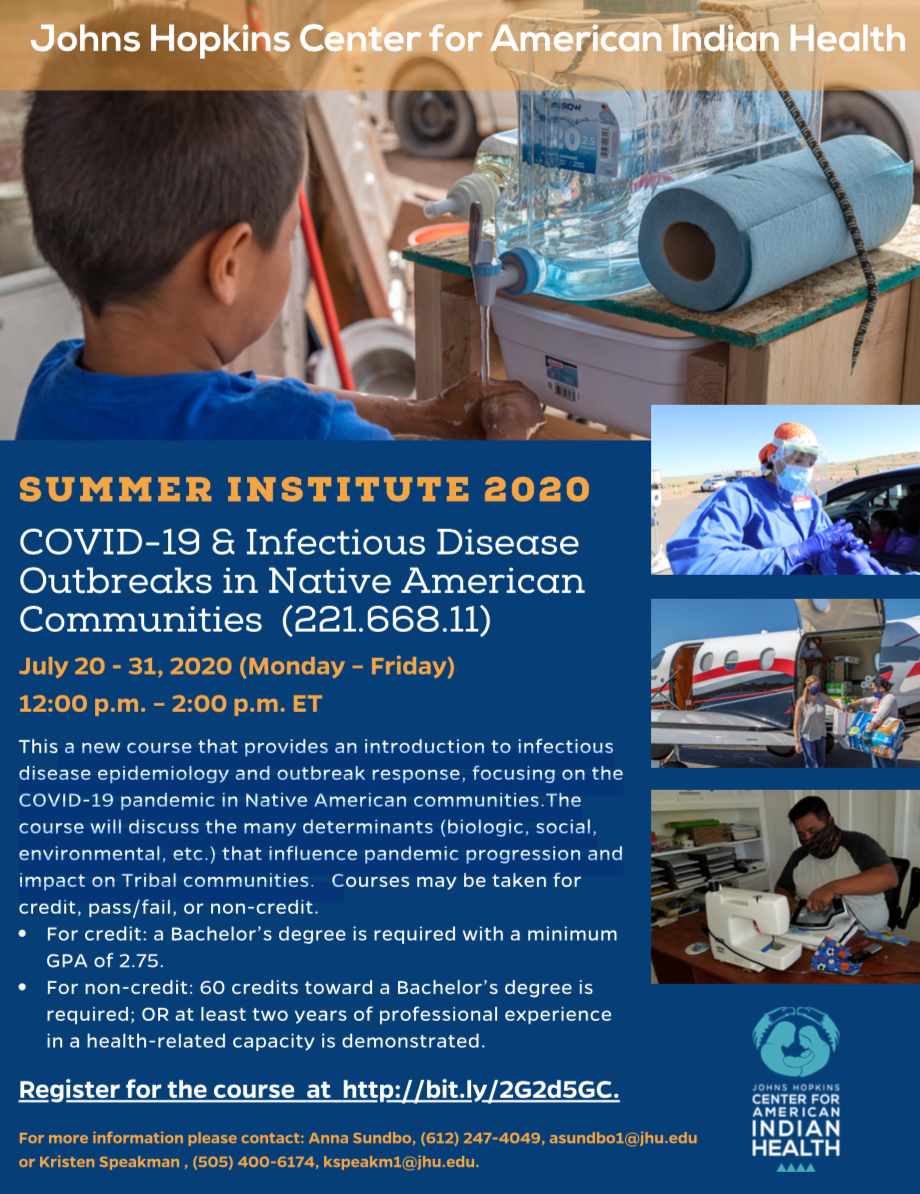 The Johns Hopkins Center for American Indian Health will present "Summer Institute 2020 — COVID-19 & Infectons Disease Outbreaks in Native American Communities."
To be held from noon to 2 p.m. Eastern Time, Monday through Friday, July 20-31, this is a new course provides an introduction to infectious disease epidemiology and outbreak response, focusing on the COVID-19 pandemic in Native American communities. Discusses the many determinants (biologic, social, environmental, etc.) that influence pandemic progression and impact on Tribal communities. Includes the biology and epidemiology of the virus, assessments of disease severity and spread, and identification of risk factors and disparities that result in disproportion morbidity and mortality in resource-limited settings. Students learn the key steps involved in identifying and assessing an outbreak, and the key players and processes involved in public health response.
Click here for more information.
Click here to register
Category: Education, Educational Opportunities, Programs, Resources