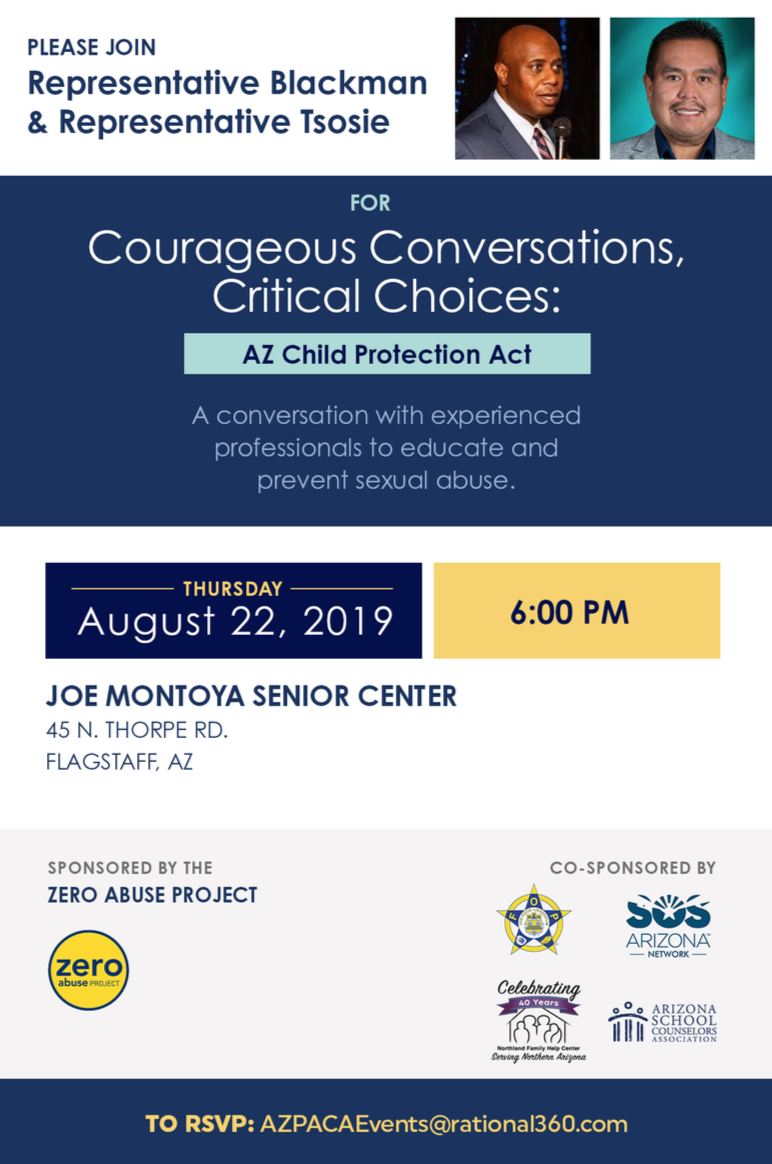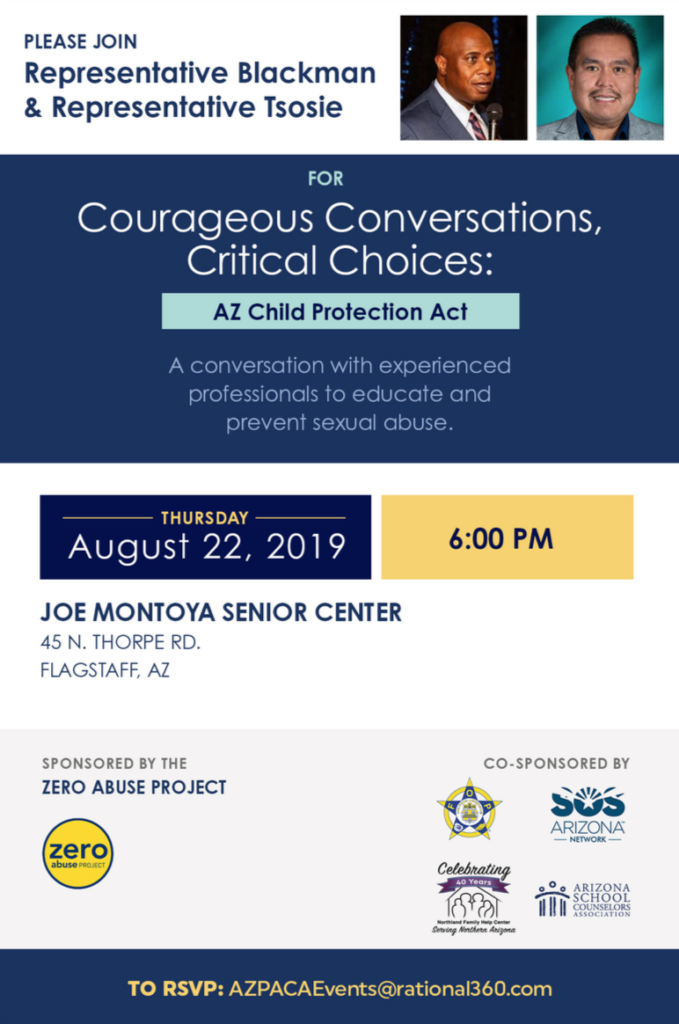 FLAGSTAFF — "Courageous Conversations, Critical Choices: AZ Child Protection Act," will be presented at 6 p.m. Thursday, Aug. 22 at the Joe Montoya Senior Center, 45 N. Thorpe Road, Flagstaff.
Join Representatives Walter Blackman and Myron Tsosie in Flagstaff for a conversation with leading child welfare advocates, clinicians, and sexual abuse prevention experts about a new opportunity for survivors of child sexual abuse to seek justice.
This event is sponsored by the Zero Abuse Project in partnership with the Arizona School Counselors Association, the Arizona Fraternal Order of Police, ChildHelp, Protecting their Childhood, the SOS Arizona Network, and the Northland Family Help Center.
Coconino Coalition for Children & Youth Board member Andrea Meronuck, of Northland Family Help Center, is scheduled to be a panelist.
To RSVP, click here or send an email to AZPACAEvents@rational360.com
Category: Advocacy, Child Welfare, Education, Educational Opportunities, Events, Health, Programs