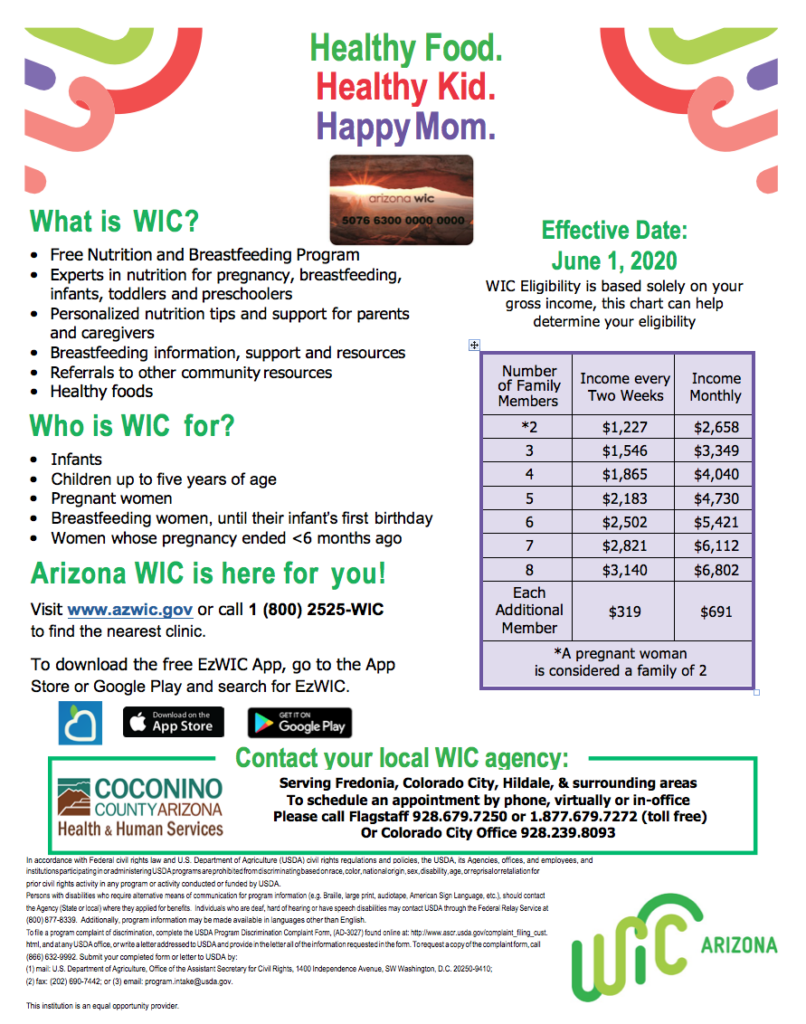 By Coconino County Health & Human Services
The Arizona Supplemental Nutrition Program for Women, Infants, and Children (WIC) provides nutrition education and breastfeeding support services, supplemental nutritious foods and referrals to health and social services. WIC serves pregnant, breastfeeding, and postpartum women; infants; and children under the age of five. We are here to help families with their nutritional, breastfeeding and referral needs. As a WIC client they are able to purchase foods though an EBT card from the WIC Program.
We are actively recruiting for new families and those families who have missed appointments and would like to return.
Call the WIC office at 928-679-7250 for more information.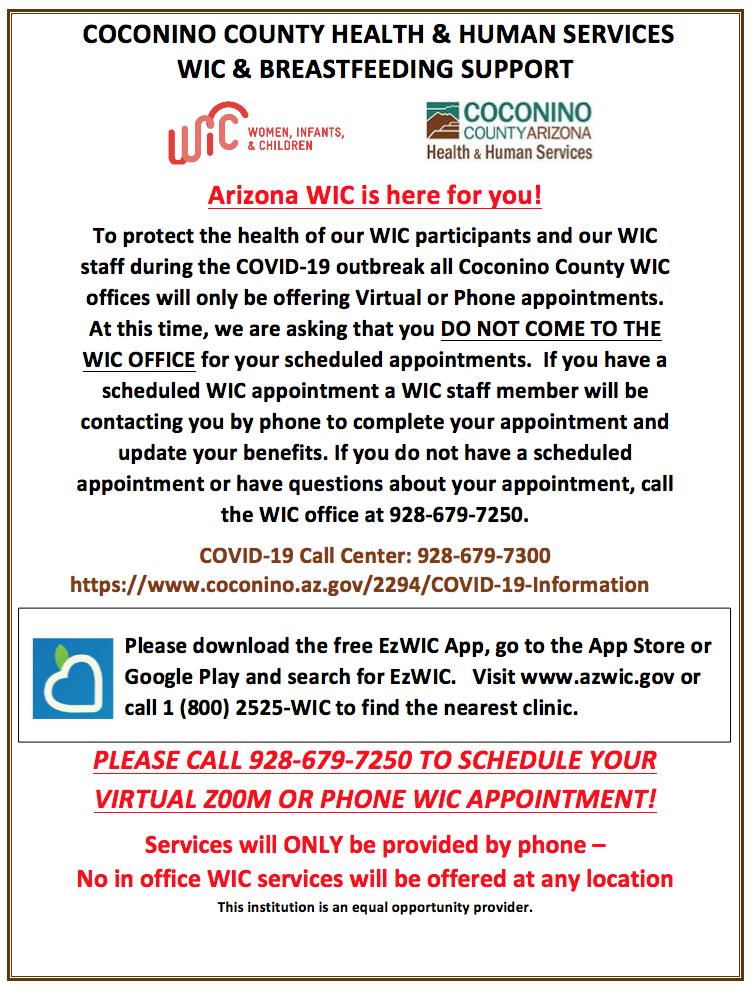 Category: Child Welfare, Education, Health, Programs, Resources