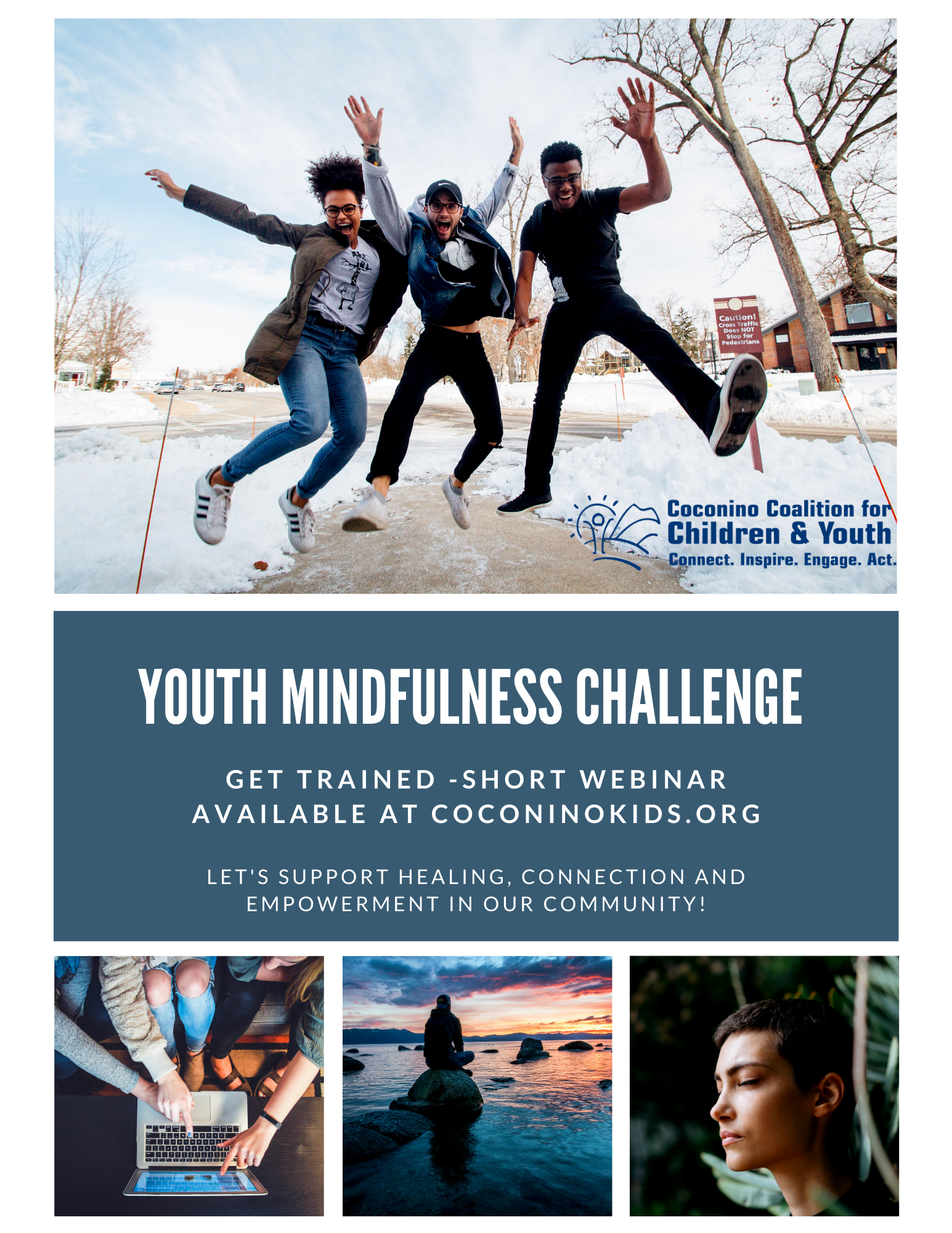 By the Coconino Coalition for Children & Youth
COCONINO COUNTY — The Coconino Coalition for Children & Youth has created the free "Youth Mindfulness Challenge" short Webinar to empower youth and young adults with information to grow, heal, thrive and/or otherwise flourish.
We are also inviting youth to find ways to become a leader in our community.
Participants shared their reaction to the webinar:
"The course was great and I feel like I learned insightful information that will help me in the near future."
"The down to earth and realness of the presenter."
Trainer: Rene RedDay, Building Community
All the webinars and additional information can be found at: https://coconinokids.org/prevention/
There is no charge for the webinars, but we do ask that you consider sharing with others and completing the survey.