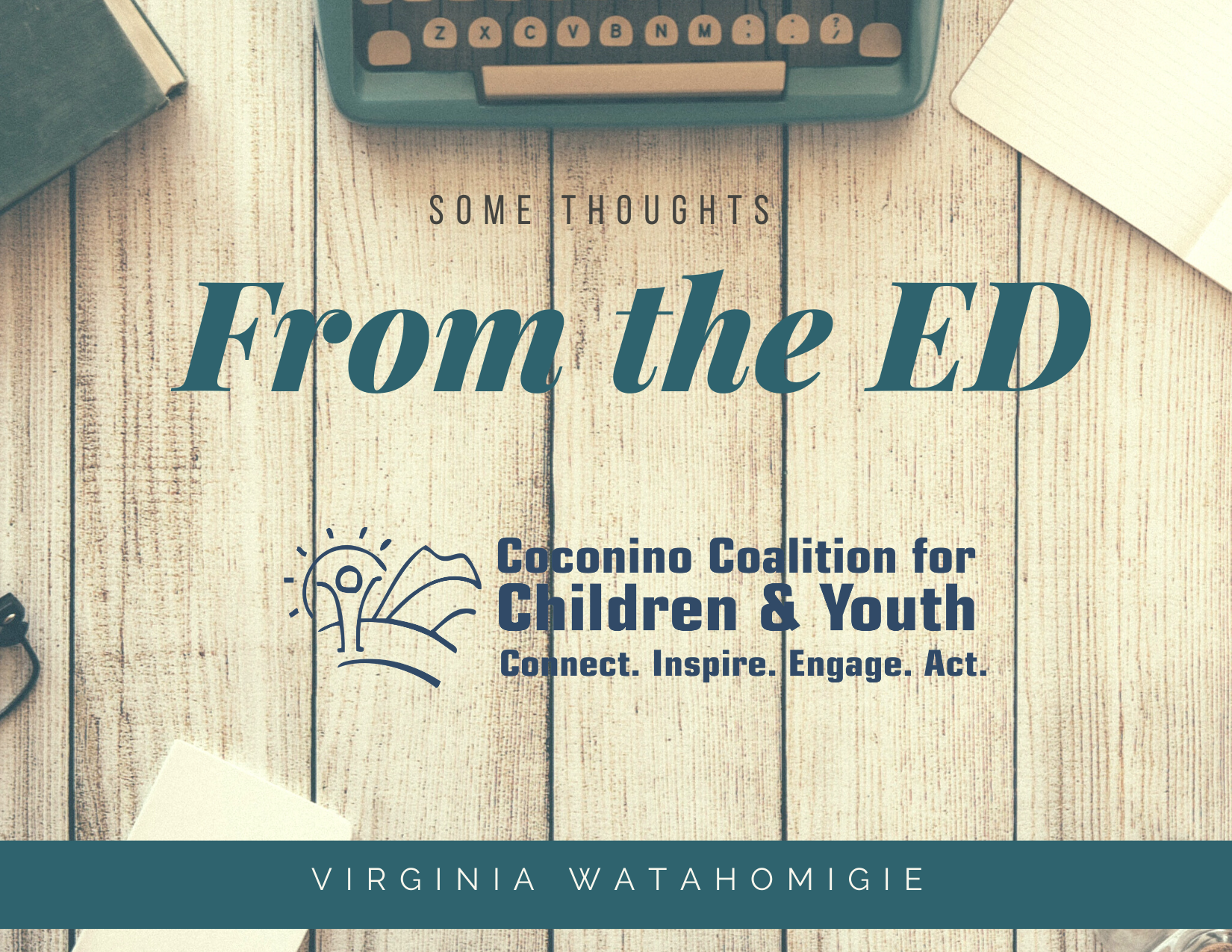 By Virginia Watahomigie • Coconino Coalition for Children & Youth
Community healing is not something someone (the savior) does to another (the needy). Community healing is what happens when we internalize that we are all one, that the choices of the past mingle with the experiences of the present and none of us are free from the consequences of our actions -both individual and collective.
Sadly, some non-profits are reporting lost donors because they decided to address social justice and equity issues (or in some cases just comment) due to the current events transpiring in our nation. Quite frankly, this has angered me and further exemplifies how ingrained inequity is in each facet of our society. More than equity- it shows how voice, control and power work throughout systems and perpetuate problems year after year. I am pleased to report that the Coconino Coalition for Children & Youth (CCC&Y) has not experienced this situation. Through all of this, our membership has steadily increased.
Our work around equity is well engrained from our action initiatives, our history of conference themes and speakers and our webinars. Yet, we know we can do more, hence the Level One Historical Trauma Certification for staff, board and ongoing volunteers and securing a 20% discount for CCC&Y members — Please see: CCC&Y to become a historical trauma certified agency
I want to thank the members of CCC&Y and our funding partners for their unwavering support of the CCC&Y mission. Now, more than ever, we welcome and seek new members. Current members can offer additional support through donation or by sharing membership information with their community. Now is a very important time for CCC&Y to grow the support necessary to move this work forward. CCC&Y welcomes you to join us in this movement.