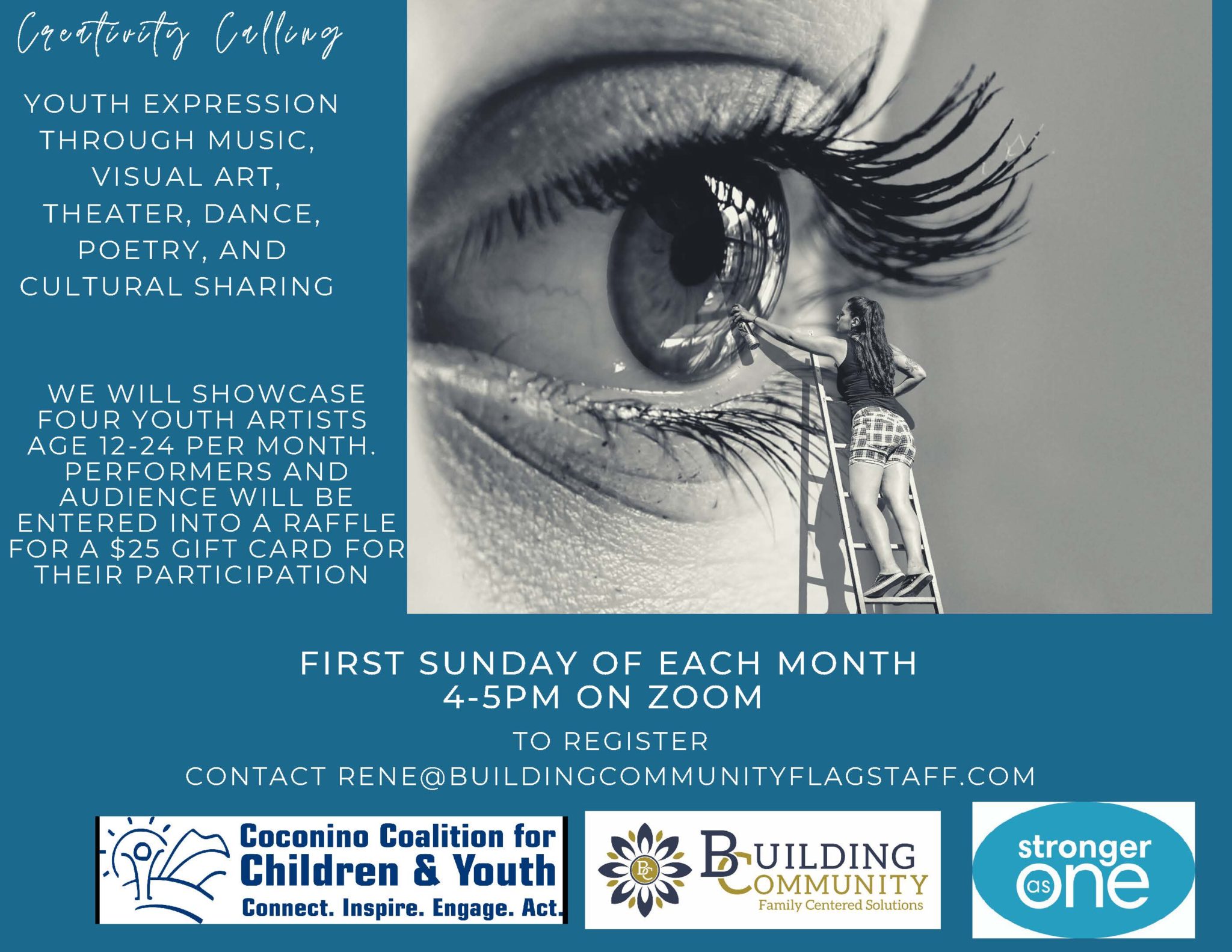 By the Coconino Coalition for Children & Youth
Thank you!
This pandemic is challenging for all of us. CCC&Y has a weekly virtual meeting for parents and caregivers to connect and share resources. We have also launched "Creativity Calling," specifically for youth! This monthly virtual opportunity provides youth a chance to share their thoughts and feelings through the arts. We are seeking youth to share their music, visual art, poetry, dance, theater, or cultural sharing!
Each month four youth will have a 10-minute spotlight. Special thank you to our partner Stronger As One for providing a gift card to a local business. We will enter each month's performers and audience in a raffle for the gift card! We also have a partnership with One N Ten, an Arizona LGBTQA+ youth group, for an additional opportunity specifically for LGBTQA youth!
We created these events to provide a safe place specifically for youth to share, develop relationships, and ignite collective youth informed action!
All youth 11-24yo:
4 to 5 p.m. Sunday, May 2 on Zoom. If you are a youth artist or arts appreciator and would like to join us, here is the link to register https://us02web.zoom.us/meeting/register/tZUod-iuqj0rHdVEcynavhrHdAur74nySA4e or email rene@buildingcommunityflagstaff.com for the Zoom link.
Please spread the word to the youth and families you serve and share on your social media!