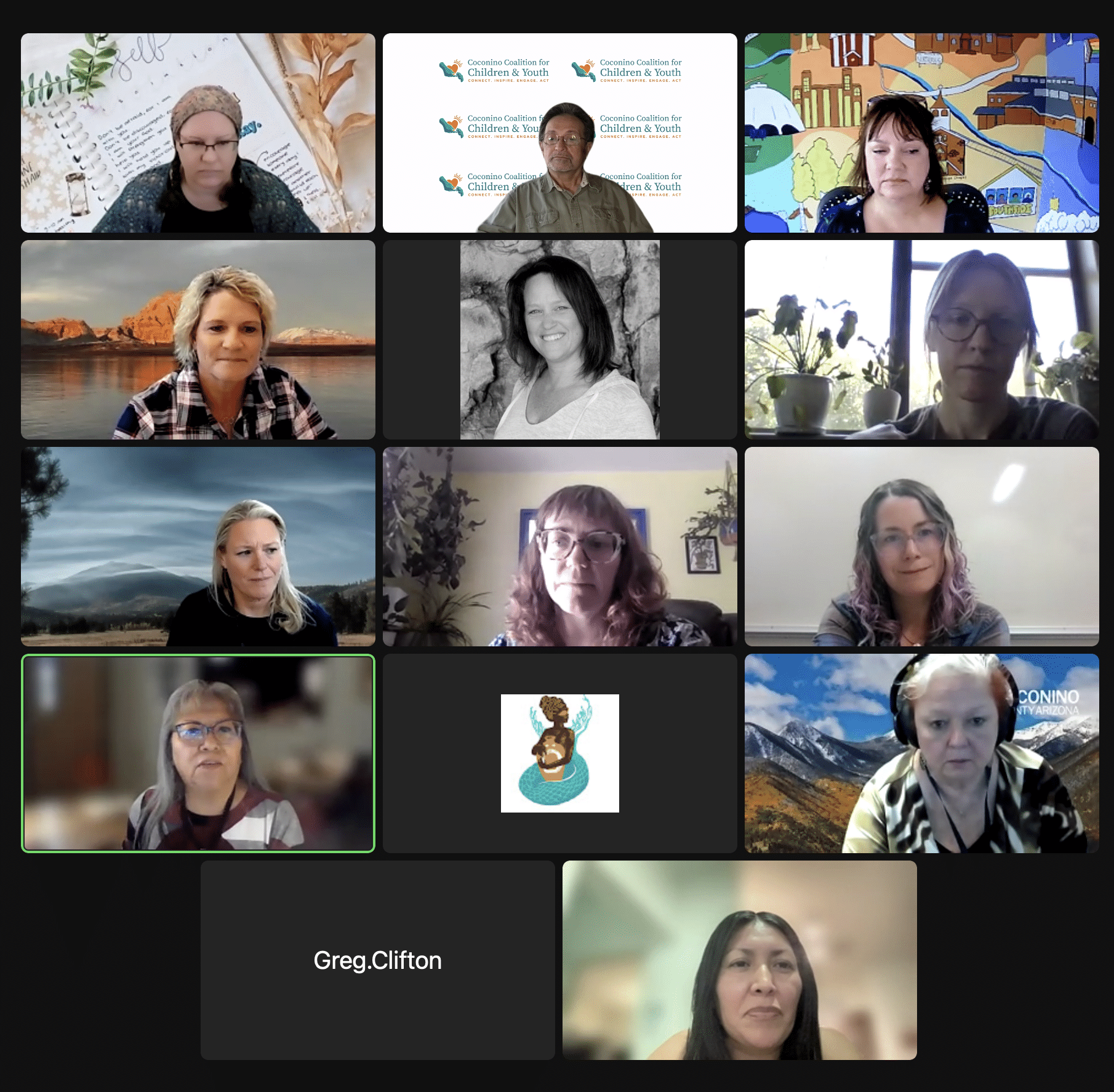 FLAGSTAFF — Members of the Coconino Coalition for Children & Youth's Trauma-Informed System Change grant program met recently to discuss the next steps in developing a mental model change ensuring trauma-informed and resilience information is understood at the City of Flagstaff and Coconino County levels and enacted as policy change.
The goal of the program is to improve patient engagement, treatment adherence, health outcomes and provider and staff wellness.
CCC&Y will be working with city and county officials to develop, implement and institutionalize the System Change over the next three years as part of its $175,000

Vitalyst Health Foundation's System Change Grant.

The Coalition was one of four one of four organizations in Arizona to be selected for the grant this year.
A workgroup has begun planning on the rollout of the three-year program including raising awareness of trauma and resilience-informed practices at the city and county level through the use of surveys, meeting with leaders and staff training during year one; fine-tuning that awareness outreach and training program during year two; and ensuring those practices are institutionalized into city and county policies and sharing the successes of the System and Policy Change effort with partners statewide.
A variety of county, city officials and community leaders attended the meeting including:
City of Flagstaff Mayor Becky Daggett; Flagstaff City Manager Greg Clifton; Flagstaff Deputy City Manager Shannon Anderson; Flagstaff's Coordinator for Indigenous Initiatives Rose Toehe; Coconino County Director Health and Human Services Kim Musselman; Coconino County Deputy Director Health and Human Services Michele Auxlund; Coconino County Health and Human Services's Community Action Division Manager Andrea Merrihew; Coconino County Health and Human Services Division Manager Recovery & Resiliency Erica Shaw; Coconino County District 1 Director City Soqui; Andrea Meronuck and Bridgitte Kollath of Northland Family Help Center; Jacelyn Salabye; Iya Affo, founder of Heal Historic Trauma; and Angie Burlesson, executive director of AZ ACEs Consortium.
The meeting was chaired by Coaltion Executive Director Virginia Watahomigie and staffed by Coalition Outreach Coordinator Frank X. Moraga.
About the Coconino Coalition for Children & Youth —
Our Mission: We ignite collective action that creates better lives for children and families
Our Vision: We imagine a world where every person lives in peace and is supported by a thriving, resilient community
Category: Education, Educational Opportunities, Health, Programs, Resources