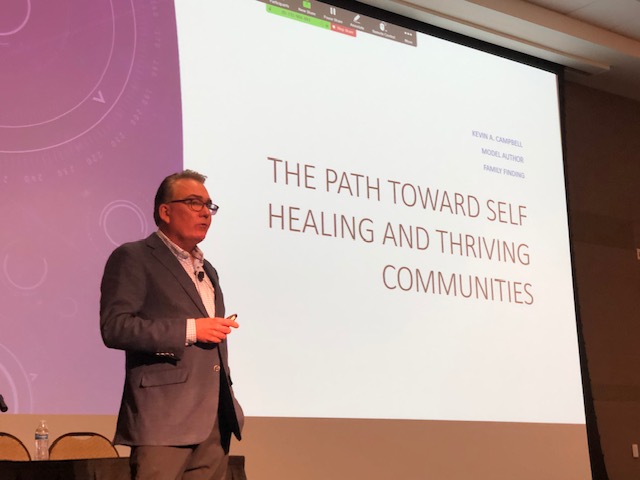 By Coconino Coalition for Children & Youth
FLAGSTAFF — Now that the Coconino Coalition for Children & Youth has hosted international expert, Kevin Campbell in Flagstaff for training around Self-Healing and Thriving Communities, CCC&Y is inviting member, committee and event attendee feedback.
We are hosting two events (feel free to choose one) on 11/21 or 11/22 from noon to 1:30 and lunch will be provided. We will be engaging the community around moving Kevin's teachings and Self-Healing principles forward, as well as, setting up a new "Focused" committee structure within CCC&Y that meets our umbrella of prevention work and supports our new mission: Igniting collective action to cultivate, honor & empower resilient, thriving communities.
RSVP's for either date can be made with Virginia Watahomigie at virginia@coconinokids.org
See related story, photo slideshow:
Connections Spotlight: CCC&Y presents successful 'Self-Healing Communities' event
Category: Advocacy, Child Welfare, Education, Events, Programs, Resources