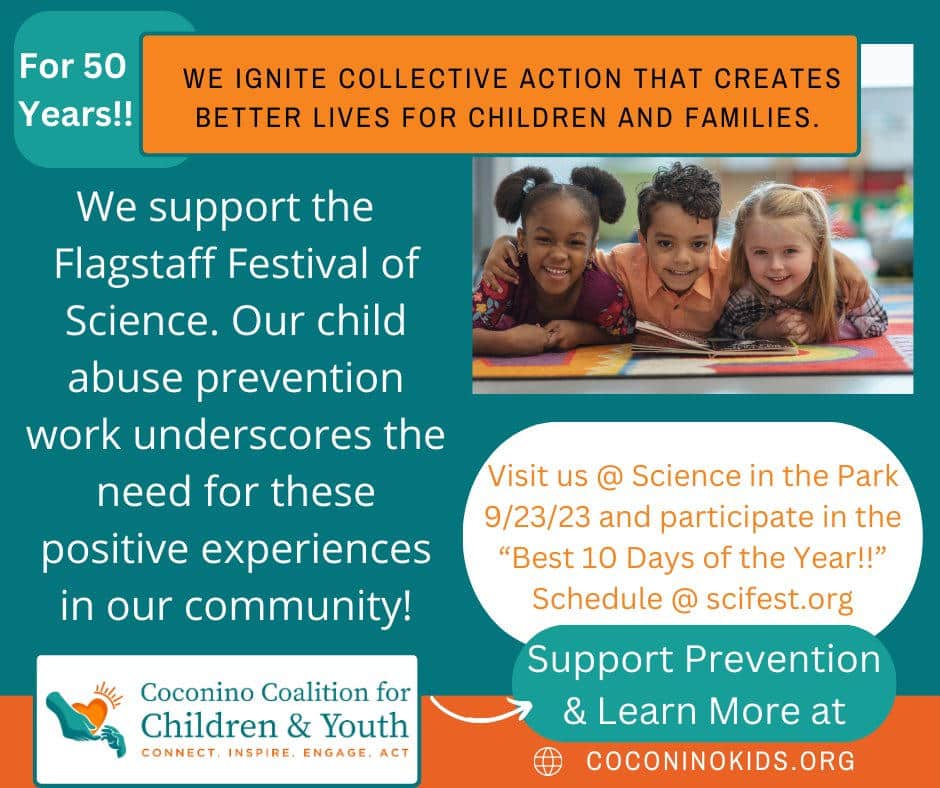 By the Coconino Coalition for Children & Youth
"The Mammoth World of Science" is the theme of this year's Flagstaff Festival of Science (Sept. 22 through Oct. 1, 2023).
This year's theme has been designed to showcase the fascinating research and scientific discovery of Beth Shapiro, PhD, who will give the W. L. Gore & Associates Keynote Presentation from 7 to 9 p.m. Friday, Sept. 22 at the Ardrey Auditorium at Northern Arizona University, 1115 Knoles Drive, Flagstaff.
Shapiro, a pioneer and global leader in the high-profile field of ancient DNA, will share her expertise on the science of de-extinction.
Click here to see ticket availability. All Festival events are FREE.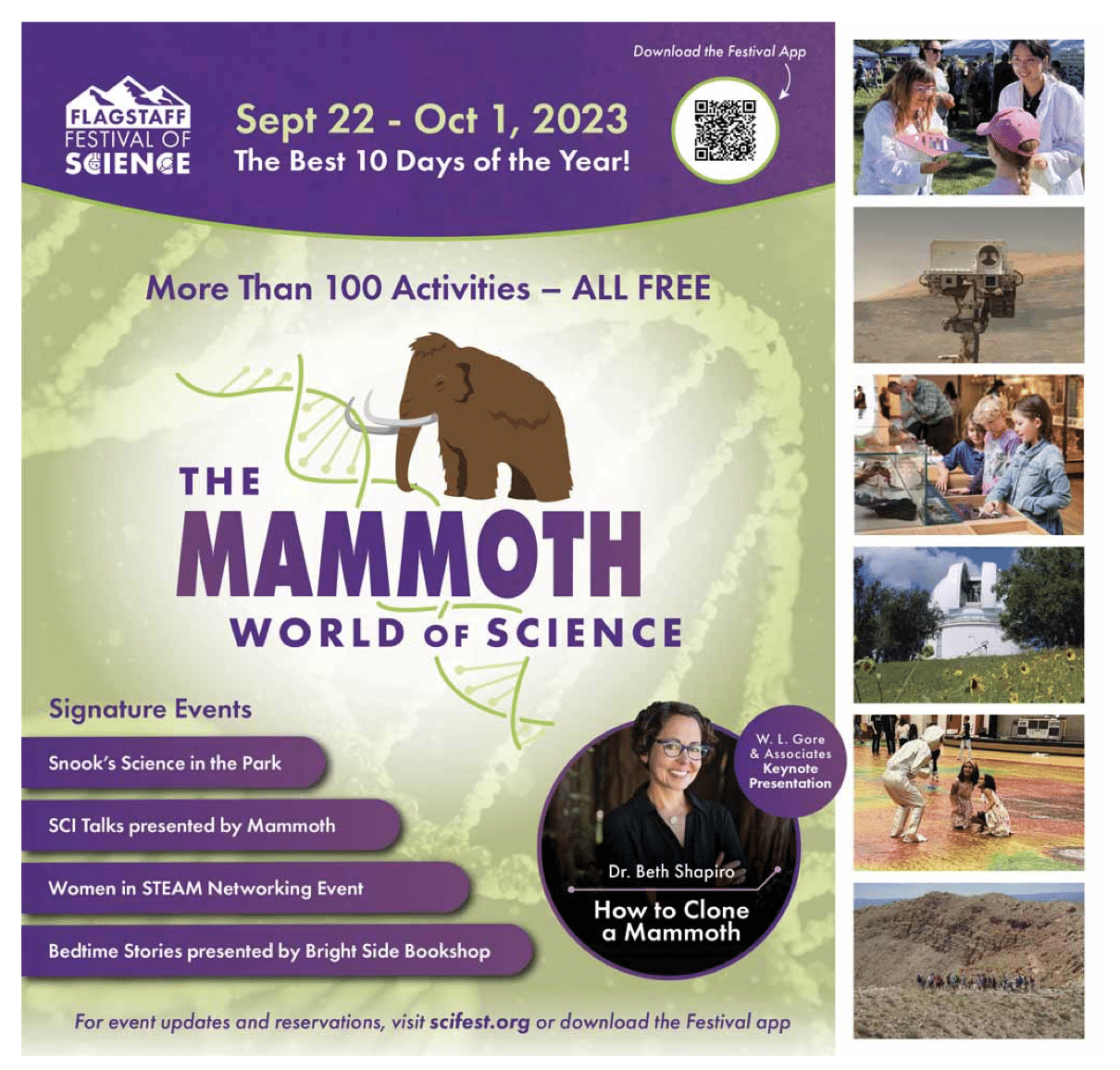 The Festival offers a wide variety of presentations, hands-on workshops, interactive discussions, classroom talks and guided tours led by outstanding Flagstaff scientists and STEAM professionals.
Festival-goers will have the opportunity to learn about ancient cultures, the environment of the Colorado Plateau, wildlife, astronomy and biology, as well as many topics at the intersection of the sciences and the arts.
The Coconino Coalition of Children & Youth is proud to once again be a participating organization in the festival, which aligns with our mission.
Resilience is not something we expect from children it is something we support in children, families, and communities. Making sure every child and family has the opportunity for exposure to science, role models, caring adults and a big world is what makes this so special.
Our child abuse prevention work underscores the need for these positive experiences in our community!
Visit us @ Snook's Science in the Park at 10 a.m. Saturday, Sept. 23 and participate in the "Best 10 Days of the Year!!"
Click below to see photos from:
2022 Snook's Science in the Park
2021 Snook's Science in the Park
Category: Education, Educational Opportunities, Programs, Resources