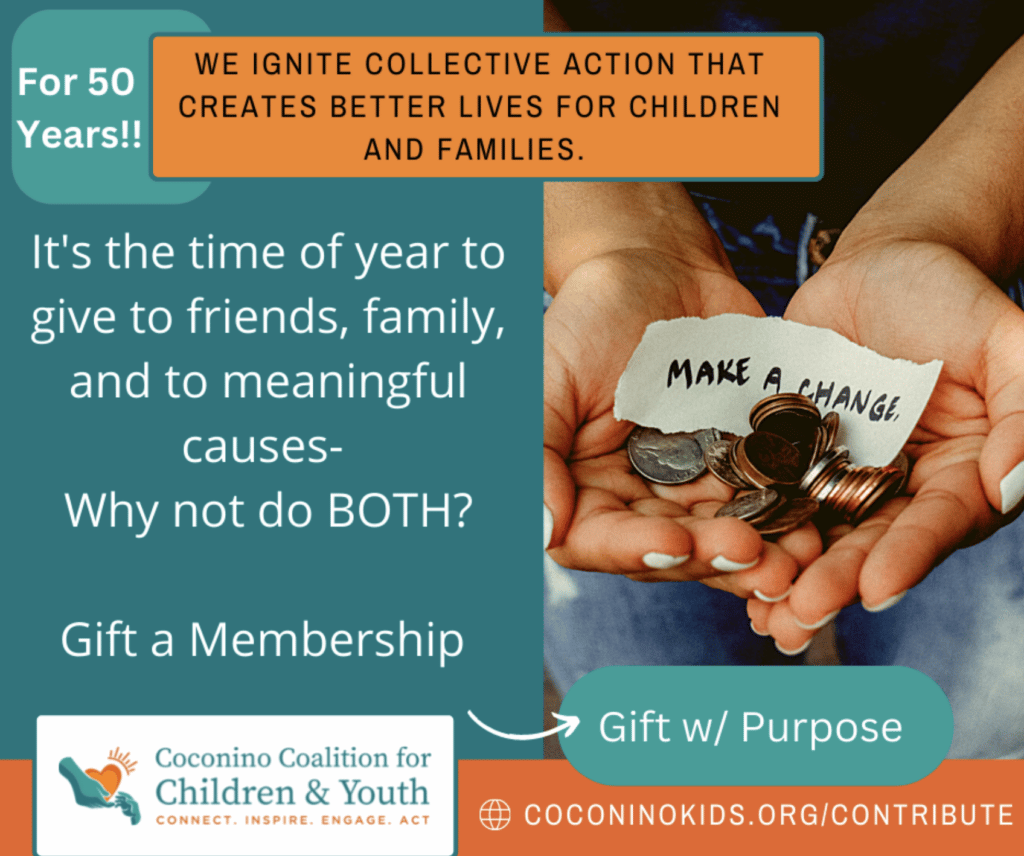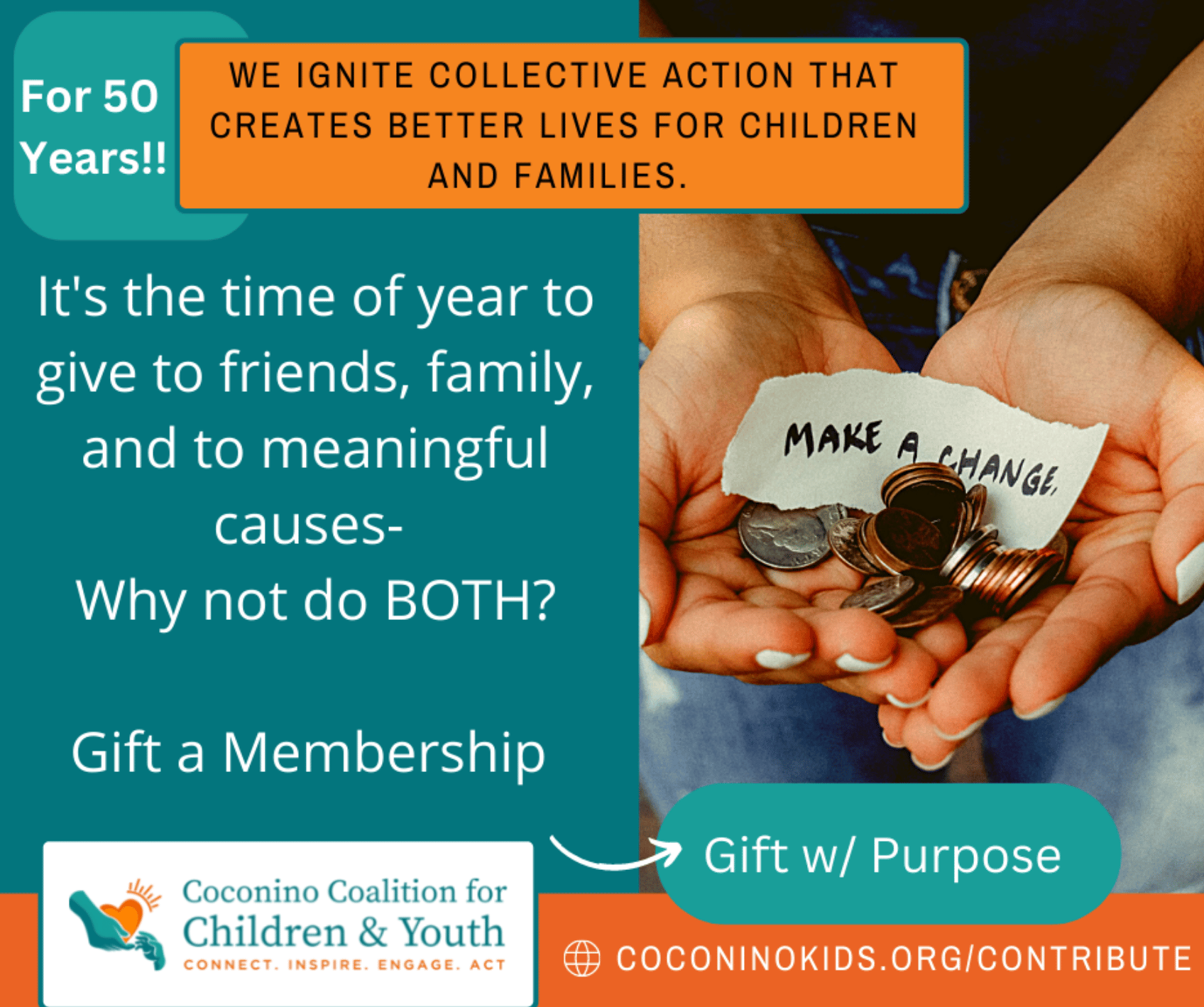 By the Coconino Coalition for Children & Youth
We are so excited to be continuing all of the good cheer and celebration that came with honoring our 50th anniversary this year. As a part of that we welcomed many new sponsors and members- please see here.
Receiving feedback from many of our members, understanding the current economic uncertainties, and demonstrating a strong desire to partner w, trust and support our members- the board approved some creative edits and price adjustments to our group memberships. Please see here for more information.
Lastly, as the Holiday Season is among us, we thought of a creative way for you to share CCC&Y with loved ones. This will not only support our Giving Tuesday and Year-End giving….it will strengthen the reach and interconnectedness of the coalition in preparation for our next 50 Years!!!
You can go to our membership page to purchase individual, family and organization memberships as a gift….just make sure to click the "this membership is a gift" box.
With Gratitude for all of you!!
Remember, CCC&Y is a non-profit organization with a 501(c)(3) status-so your contributions are tax deductible eligible. Please consult your tax professional.
Our Mission: We ignite collective action that creates better lives for children and families
Our Vision: We imagine a world where every person lives in peace and is supported by a thriving, resilient community
Category: Advocacy, Education, Educational Opportunities, Health, Programs, Resources