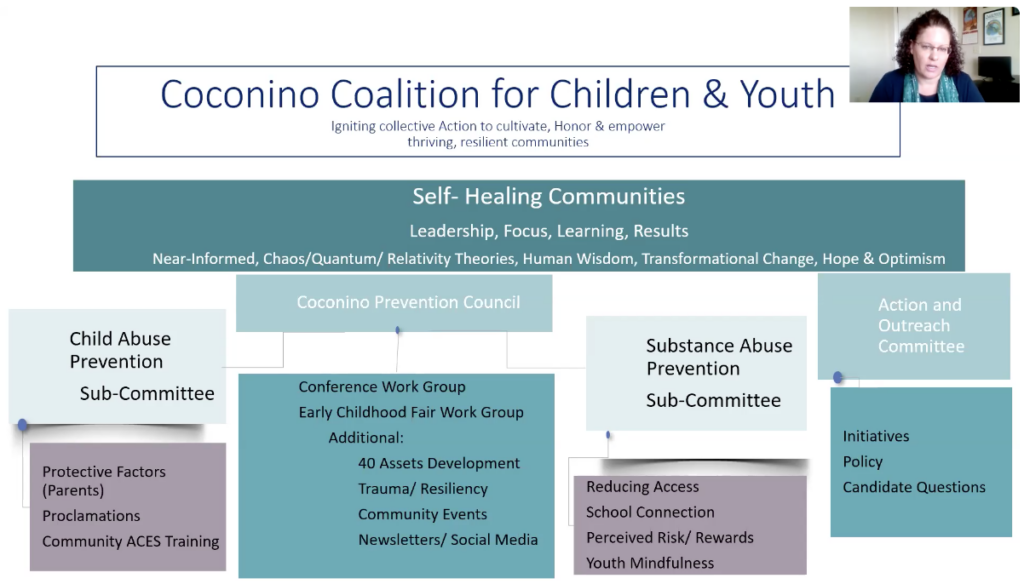 By the Coconino Coalition for Children & Youth
COCONINO COUNTY — The Coconino Coalition for Children & Youth has created a series of webinars for professionals, parents and youth, to provide them skills that are needed now more than ever in our current stay-safe-at home society.
In our hour-long webinar on Understanding Adverse Childhood Experiences; Hope in Resiliency, participants will learn how the effects of childhood trauma play out both personally for individuals, along with having tremendous costs for society. Participants said:
"Though I am familiar with the topic of ACES, each time I participate in training, I learn something new. Your model of ACES presented a light of hope with interventions that can occur at each level." "It was a great training and I look forward to more in the future." "I am recommending this training to several folks…" "Thank you for providing amazing webinars…" "Very good training."
We've also created Mindfulness for Professionals and Parents, an hour-long webinar that highlights the importance mindfulness holds for both individuals and for those we are working with. Another participant said:
"I felt better immediately at the beginning of the training!" "Mindfulness is an important part of daily operations! We need to remember to take time for ourselves. I love the acronyms and will share with my NAU students!!!!" "I found the training to be very relevant at this time in our lives." "It was fantastic."
Most recently, we've created Mindfulness Challenge For Youth, a 45-minute webinar to empower youth and young adults with information to grow, heal, thrive and/or otherwise flourish. We are also inviting youth to find ways to become a leader in our community. One participant shared their reaction to the webinar:
"The course was great and I feel like I learned insightful information that will help me in the near future." "The down to earth and realness of the presenter."
All the webinars and additional information can be found at: https://coconinokids.org/prevention/
There is no charge for the webinars, but we do ask that you consider sharing with others and completing the survey.
Category: Advocacy, Child Welfare, Education, Educational Opportunities, Health, Programs, Resources