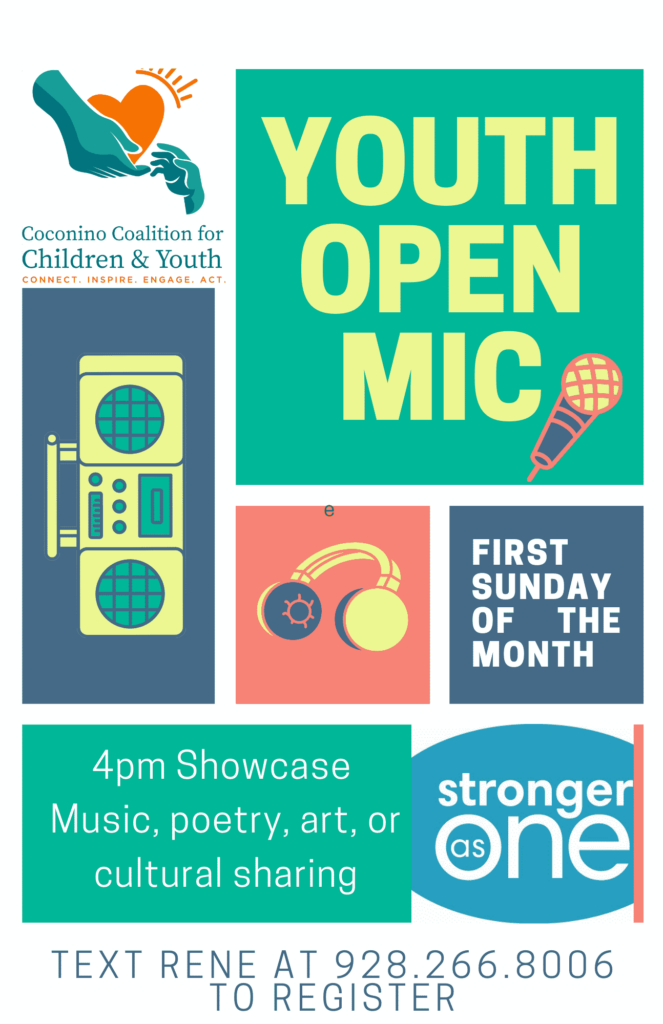 By the Coconino Coalition for Children & Youth
Coconino Coalition for Children & Youth (www.coconinokids.org) is working hard to better understand root causes of trauma and promoting tools for resiliency. We know that social connection is a key protective factor for both youth and families.
During Covid, we began a virtual youth open mic. The purpose is to provide a safe space for youth to express themselves through music, art, poetry, theater, dance, photography, or cultural sharing. The event takes place the first Sunday of each month at 4 p.m. The next event is scheduled for Sunday, Dec. 5.
We realize many of our community's youth may be "Zoomed out". So, we are also looking for youth voice to brainstorm suggestions for community-based youth connection opportunities. We would appreciate you asking the youth you serve, "What youth events would you like to see in your community?" We are also available to speak with your youth group to facilitate that conversation.
CCCY is also sponsoring no cost trainings on mindfulness, trauma/resiliency, and protective factors for any community group, school, or organization. Inquiries and responses can be emailed to rene@buildingcommunityflagstaff.com.
Together we can ensure our communities are supportive of children and youth!