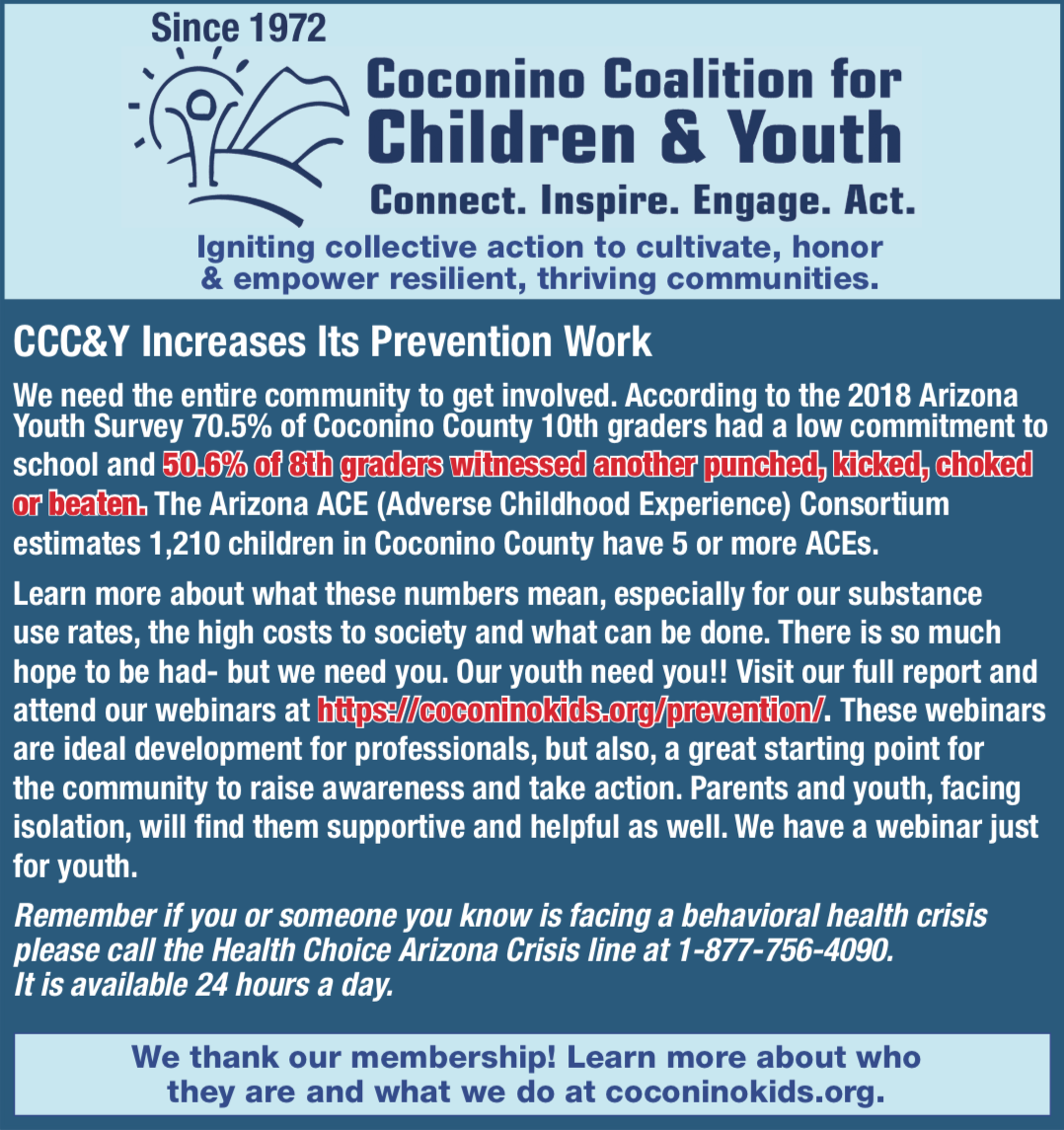 By the Coconino Coalition for Children & Youth
COCONINO COUNTY — We need the entire community to get involved. According to the 2018 Arizona Youth survey 70.5% of Coconino County 10th graders had a low commitment to school and 50.6% of 8th graders witnessed another punched, kicked, choked or beaten. The Arizona ACE (Adverse Childhood Experience) Consortium estimates 1,210 children in Coconino County have 5 or more ACEs.
Learn more about what these numbers mean, especially for our substance use rates, the high costs to society and what can be done. There is so much hope to be had- but we need you. Our youth need you!! Visit our full report and attend our webinars at https://coconinokids.org/prevention/. These webinars are ideal development for professionals, but also, a great starting point for
the community to raise awareness and take action. Parents and youth, facing isolation, will find them supportive and helpful as well. We have a webinar just for youth.
Remember if you or someone you know is facing a behavioral health crisis please call the Health Choice Arizona Crisis line at 1-877-756-4090.
It is available 24 hours a day.
We thank our membership! Learn more about who they are and what we do at coconinokids.org.
(Editor's Note: This information appeared on Sunday, May 3 in the Arizona Daily Sun thanks to a generous donation by W.L Gore & Associates Inc. Thank you very much.)
Category: Advocacy, Child Welfare, Education, Programs, Resources