By the Coconino Coalition for Children & Youth
Virginia Watahomigie, executive director of the Coconino Coalition for Children & Youth, recently sat down with KAFF Country for a recent Pete's Community Cafe interview on childhood trauma issues impacting youth and families in the region and the use of techniques to promote healing, growth and build resiliency.
During the interview, Watahomigie discussed how CCC&Y tackles the issue through a variety of online training programs on its https://coconinokids.org/prevention/ webpage.
Some of the free sessions include:
Click here and click the play button on the top right hand side to hear the interview.
Also see:
About CCC&Y — CCC&Y ignites collective action that creates better lives for children and families, and we imagine a world where every person lives in peace and is supported by a thriving, resilient community.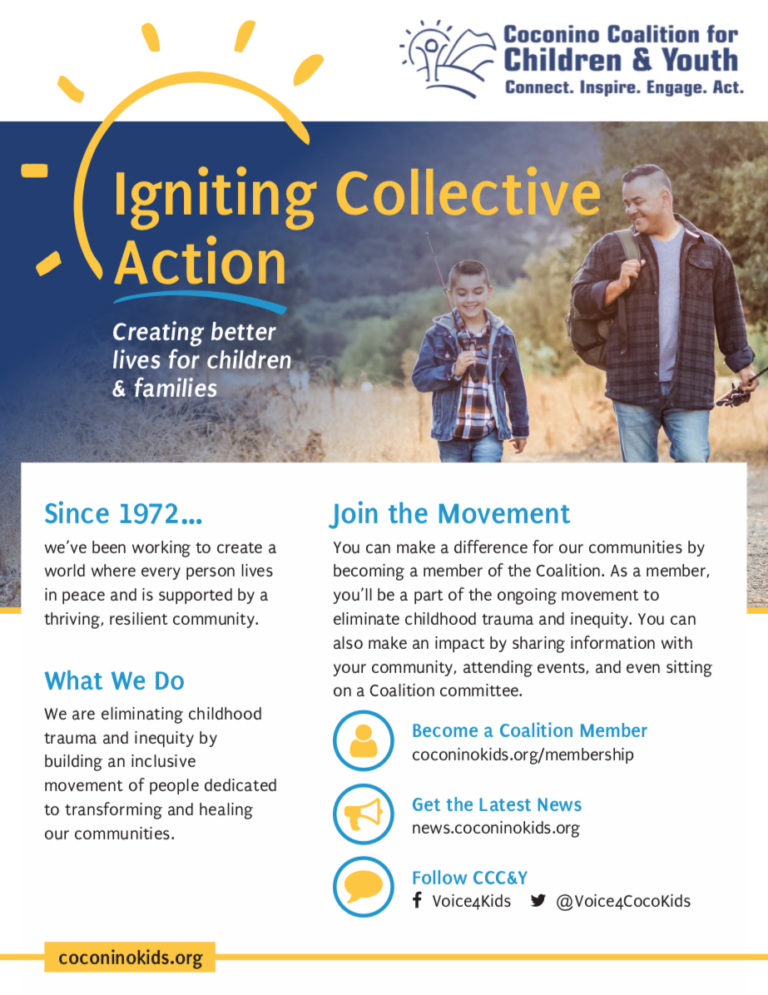 Category: Advocacy, Child Welfare, Events, Health, Programs, Resources