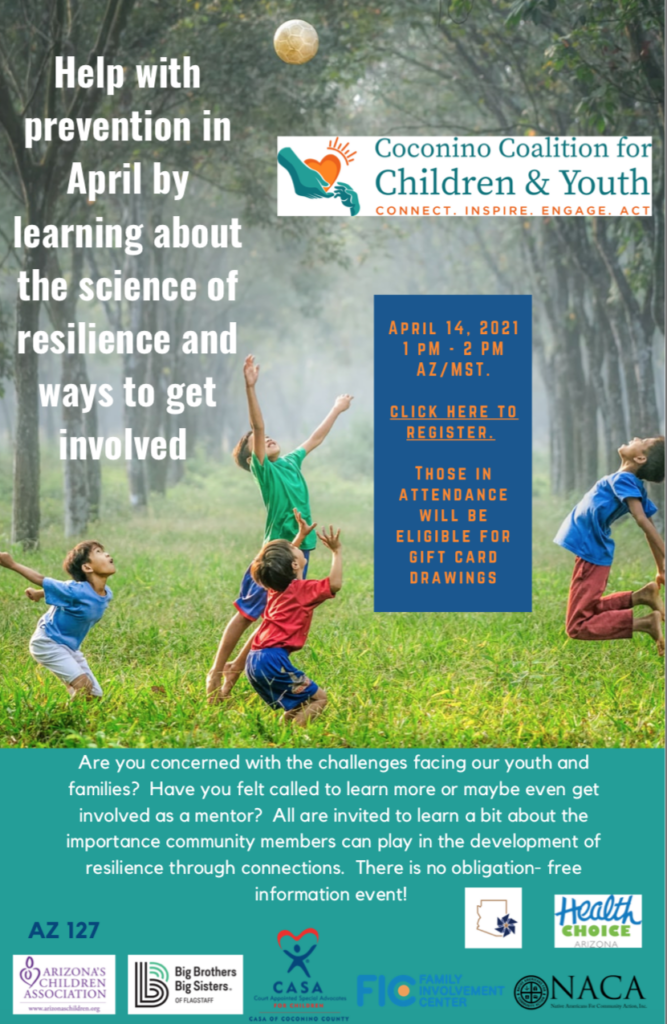 By the Coconino Coalition for Children & Youth
Grant funding provided by Arizona Department of Child Safety and Health Choice Arizona.
The effort to take a collaborative approach to mentorship began with talks with various community organizations.
"The starting discussion was how could these groups work together to inform about the mentoring needs in the community," said Virginia Watahomigie, executive director of the Coconino Coalition for Children & Youth. "It evolved to how we can raise awareness about building connections and responding to childhood trauma from a community level."
COVID-19 has affected parents, children and others in the community in a variety of ways.
"Prior to COVID, CCC&Y was very concerned with the alarming numbers around childhood trauma, substance use and mental health in our county" she said. "The isolation, loss of connections, stress, fear and access to resources felt by many during the pandemic would be increasing concerns around these issues. Now more than ever, it is so important for the community to be coming together."
Watahomigie hopes this initial collaborative effort will lead to more people working together to help solve these common problems.
"At a minimum, I really hope that we raise awareness that we all need help and support at some point, but we also all have the potential to share and give to others," she said. "I hope this inspires individuals to increase their education around the issues in our community while inspiring hope that there is much we can all do."
There is no obligation for this free informational event. Those in attendance will be eligible for gift card drawings.
Click here to register.
Category: Child Welfare, Education, Programs, Resources