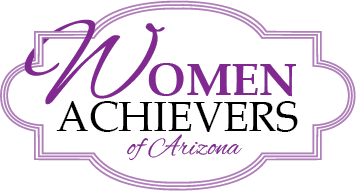 By the Coconino Coalition for Children & Youth
Virginia Watahomigie, executive director of CCC&Y, and Coconino County Superintendent of Schools Cheryl Mango-Paget have been selected as 2022 Women Achievers of Arizona by Arizona Capitol Times.
They join 20 other individuals who will be honored at the 2022 Women Achievers of Arizona luncheon to be held on Tuesday, Oct. 25 at the Phoenix Art Museum, 1625 N Central Ave, Phoenix
Click here for ticket information.
The 2022 Women Achievers of Arizona celebrates the accomplishments of top women in numerous fields, the publication reported.Amidst a challenging year, these leaders persevered and excelled. Their collective work helps Arizonans today and prepares the state for a flourishing future. The Achievers will also be profiled in a special edition of the Arizona Capitol Times.
The honorees and categories include:
Healthcare Services
Amanda Aguirre, President and CEO, Regional Center For Border Health
Dr. Shar Najafi-Piper, CEO, Copa Health
Debbie Shumway, Executive Director, Hospice of the Valley
Legal Profession
Rachel Frazier Johnson, Attorney, Rachel Frazier Johnson Law
Debora Verdier, Partner, The Cavanagh Law Firm
Lori Higuera, Assistant General Counsel, Freeport-McMoRan
Private and Public Companies
Julie Rees, Principal, TRIADVOCATES
Laura Worzella, EVP Chief Operating Officer, OneAZ Credit Union
Rachel Aja, Director, Government Relations, Cox Communications
Public Service Profession
Cheryl Mango-Paget, Coconino County Superintendent of Schools
Jan Lesher, Pima County Administrator, Pima County
Roxanna Pitones, Senior Legislative Associate, League of Arizona Cities and Towns
Crystal Thompson, Communications Manager, Central Arizona Project
Suzanne Kinney, President and CEO, NAIOP
Nonprofit
May Mgbolu, Director of Economic Policy, Arizona Center for Economic Progress at Children's Action Alliance
Jackie Halleen, President, Goodwill of Central and Northern Arizona
Jennifer Mellor, Chief Innovation Officer, Greater Phoenix Chamber
Virginia Watahomigie, Executive Director, Coconino Coalition for Children and Youth
Lisa Glow, CEO, Central Arizona Shelter Services (CASS)
Unsung Heroes
Gina Roberts, Voter Education Director, Citizens Clean Elections Commission
Catrina Jenkins, Emergency Manager, Navajo County Public Health & Emergency Management
Woman of the Year
Kelly Barr, Associate General Manager, Chief Strategy, Corporate Services and Sustainability Executive, Salt River Project (SRP)
Category: General