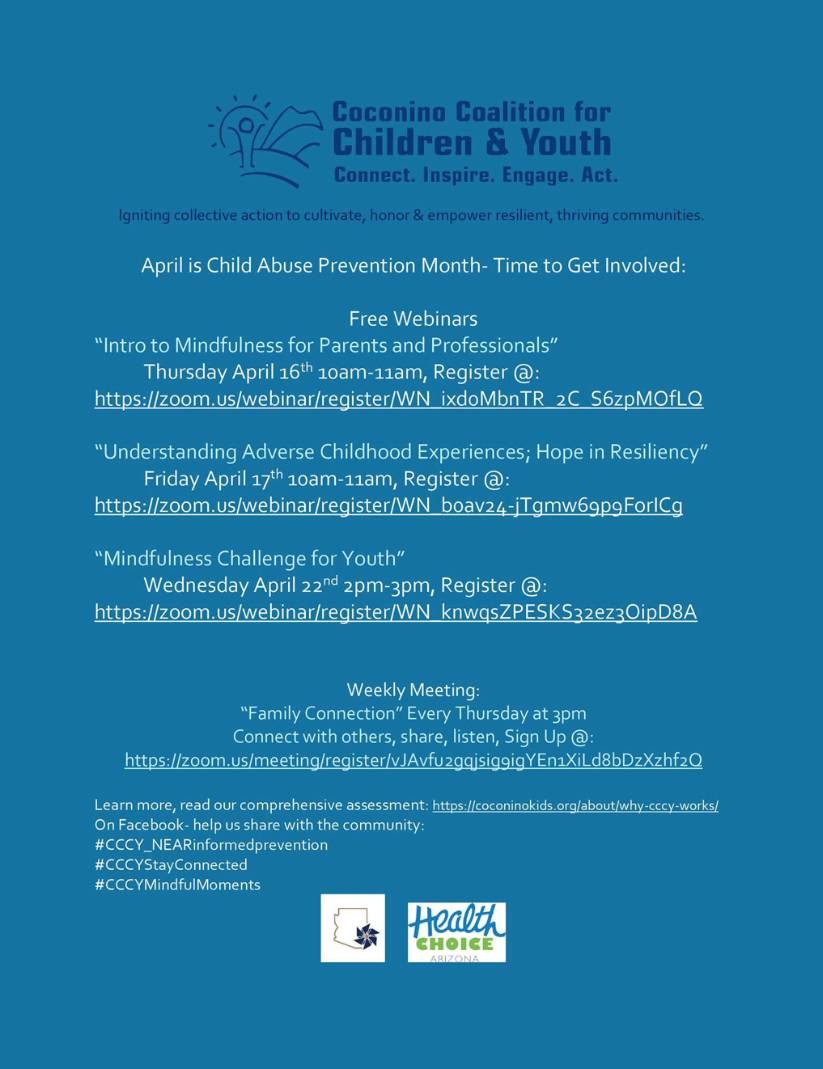 By the Coconino Coalition for Children & Youth
COCONINO COUNTY — CCC&Y will host upcoming webinars this week and next. They include:
"Mindfulness for Adults and Professionals:" Supportive and helpful during this time, it also gives some insight into importance for others you may be working with. Trainer: Rene RedDay
"Adverse Childhood Experience/ Resiliency
:" Will explore what community members (Leaders, Professionals, Parents and Neighbors) need to know about trauma and how much hope there is to be had if we understand how resiliency develops and what we can all do.
Trainer: Virginia Watahomigie
"
Mindfulness for Youth
:" We are hoping to go beyond just teaching youth mindfulness- we would like them to become leaders and start developing creative content that we can share to get others involved. Would love to see some youth groups get involved with this one. But all of this will start with getting some training.
Trainer Rene RedDay
We are also starting a weekly meeting for community connection. Host Rene RedDay of Building Community.
Click on links above. Registration is required.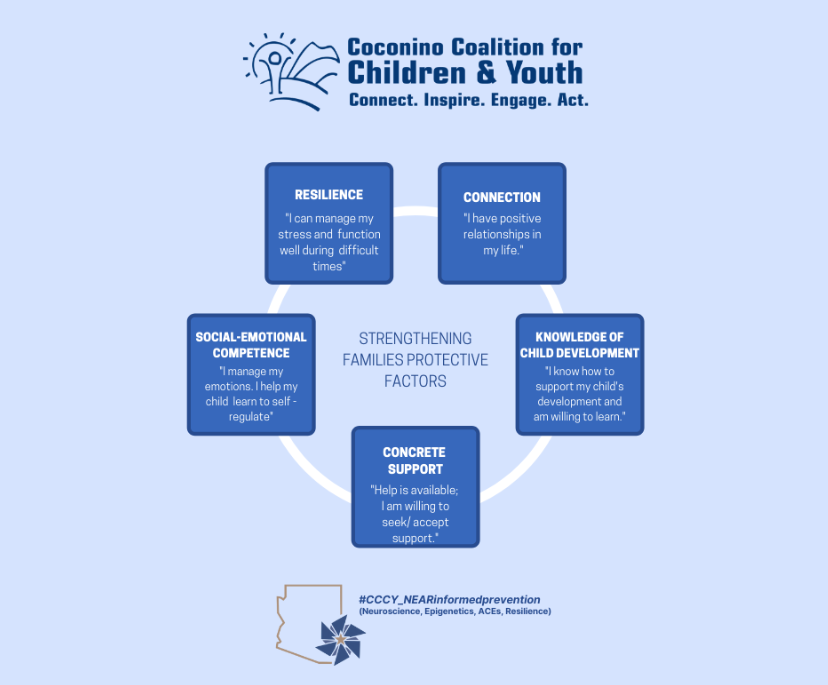 Category: Advocacy, Child Welfare, Education, Programs, Resources