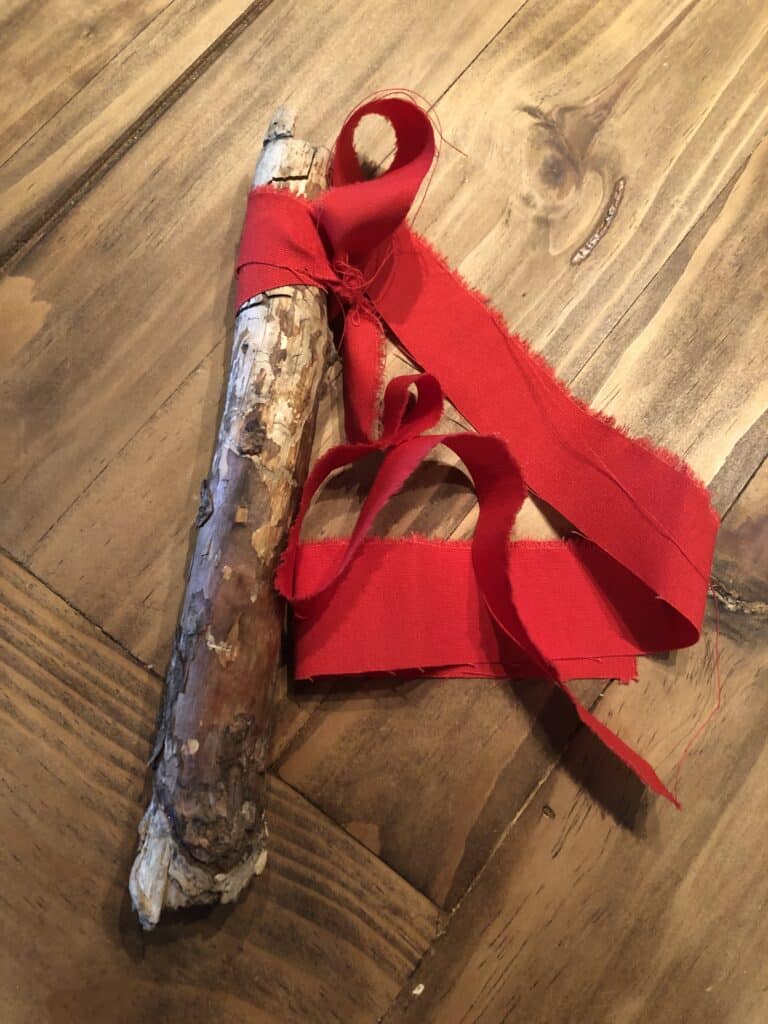 By Rene RedDay, M.E • Coconino Coalition for Children & Youth

I am Rene RedDay. I was born for the Celtic Irish people on my maternal side. My father is English. My maternal grandfather was Irish. My paternal grandfather was English.
The truth is, although I was raised in Massachusetts for 26 years, I never knew Indigenous people lived on the land for 12,000 years or that by the 16th century, New England was home to 100,000 Native people. I now realize I was living on the stolen land of at least seven native tribes: Mohican, Massachusett, Nauset, Nipmuc, Pocomtuc, and Wampanoag. The 2010 census data states there are 37,000 Native Americans now living in Massachusetts. (https://historyofmassachusetts.org/native-american-tribes/).
Currently, I live in northern Arizona on the traditional lands of the Navajo, Hopi, Paiute, Havasupai, Hualapai, and neighboring Indigenous nations at the base of their sacred mountain Doko'o'osliid. Moving to the southwest, in a border town, I joined Black Mesa Indigenous Support (now Black Mesa Water Coalition), an active advocacy group. I made friendships that supported me in learning about and acknowledging colonization, cultural genocide, ethnic cleansing, and stolen lands. As a result, my current work has social justice at its core.
I am grateful to my husband, Hunter RedDay, and his mom, Lorraine (Bedonie) RedDay, for teaching and modeling walking in beauty, the Dine way. I appreciate Native Americans for Community Action for enhancing our community's understanding of indigenous teachings and providing health services and social support to our indigenous community. I have had the opportunity to learn from many indigenous community builders. My daughter, now 12, attended Puente de Hozho. There we were introduced to both Dine language and culture. Aaron Secakuku and the NACA Pathways Program, native after school program, taught my daughter about her clan relations, traditional stories, and weaving. Carrie Dallas, NACA Lasting Indigenous Family Enrichment (LIFE) Program Coordinator, has taught me about personal purpose regarding our ancestors and the next seven generations, PowWows, traditional beading, and Talking Circles. I am grateful I could attend the talking circle she facilitated on behalf of Coconino Coalition for Children and Youth supporters, held in the amazing LIFE-developed Colton Community Garden. I have learned the story of indigenous youth from presentations by Jacelyn Salabe, Native Connections Program manager. I have sat at leadership circles with Tallerita Rogers, NACA Director of Community Development, and Lucinda Yazzie, NACA Community Development Social Support Coordinator, and learned from their wisdom. I also learned Hopi history from the music of Casper Lomayesva and the Mighty 602 Band, Ed Kabotie, and Tha Yoties. And, on this Indigenous People's Day, I would like to thank Rose Toehe, Coordinator for Indigenous Initiatives, City of Flagstaff, for organizing programming open to the community to inform us all how to "Honor The Four Sacred Elements Of Life."
Several Native teachings have deeply impacted my life and brought me peace. First, simply knowing we all have a purpose. Our ancestors lived through hardships so we could come to be. Therefore, what we do in this life should honor our ancestors and the next seven generations. Also, to "walk in beauty" by being grounded and intentional with our thoughts, words, and actions. Walking in beauty includes honoring our responsibility to be stewards of the land. And the teaching that most profoundly resonates with my purpose is quite simply we all are connected (people, animals, and plants). It gives me hope to know we are all K'e, a community of extended family.
In closing, as non-indigenous people, we must actively acknowledge indigenous people's past and present oppression. And work as allies to decolonize our ways of thinking and acting in this world and systems that perpetuate oppression.
If you are called to learn more or take action, consider connecting to the work of Native Americans for Community Action (www.nacainc.org) and Coconino Coalition for Children and Youth (www.coconinokids.org). Together we can work to create a beautiful life for our next seven generations.
— Rene RedDay, M.Ed, Family and Community Engagement Consultant, Building Community, LLC, Flagstaff, AZ. Call 928-266-8006 or send an email to rene@buildingcommunityflagstaff.com for more information.