50 Years of Creating Better Lives for Children and Families!
By the Coconino Coalition for Children & Youth
Thank you supporters of the Coconino Coalition for Children & Youth who attended our 50th anniversary celebration on Oct. 27, 2022 at the High Country Conference Center. We had representation of more than 20 organizations, and of course, and more than 200 guests who came out for a gala date night.
The event was highlighted by the presentation of a special "Caring for Children Lifetime Achievement Award" to local educator Julianne E. Hartzell.
"I just adore Julianne and I'm so excited to honor her in this way," said Virginia Watahomigie, executive director of CCC&Y. "She has been so very giving with her time, not just to me personally but to the organization as a whole.
"The contributions Julianne has made, and continues to make, have had tremendous impact on the organization and the wider community. We are very fortunate to benefit from her knowledge and giving nature."
The celebration also included a recognition of Virginia Watahomigie, executive director of CCC&Y, and Coconino County Superintendent of Schools Cheryl Mango-Paget who recently were honored as 2022 Women Achievers of Arizona by Arizona Capitol Times.
Those who attended the CCC&Y celebration also had the opportunity to dance the night away to the music of Flagstaff's own Mother Road Trio.
This anniversary celebration was made possible in part through our amazing sponsors!
Our Hero Sponsors include Heather & Art Babbott, Blue Cross Blue Shield Health Choice, and the NARBHA Institute.
We also thank our ongoing funding partners Coconino County, City of Flagstaff, Flagstaff Unified School District, DCS Office of Prevention.
As CCC&Y celebrates its 50th anniversary this year, we are committed to:
Our Mission: We ignite collective action that creates better lives for children and families
Our Vision: We imagine a world where every person lives in peace and is supported by a thriving, resilient community
To help us continue and expand our mission in 2022, please consider supporting the Coconino Coalition for Children & Youth through your individual, family, student or group membership
By becoming a member of CCC&Y your financial contribution helps cultivate and strengthen well-informed communities by providing education and resources, bringing stakeholders together, building new systems of communication and more.
To learn more about CCC&Y, please see our recent information video that highlights our Mission, Vision, Programs and Goals for 2022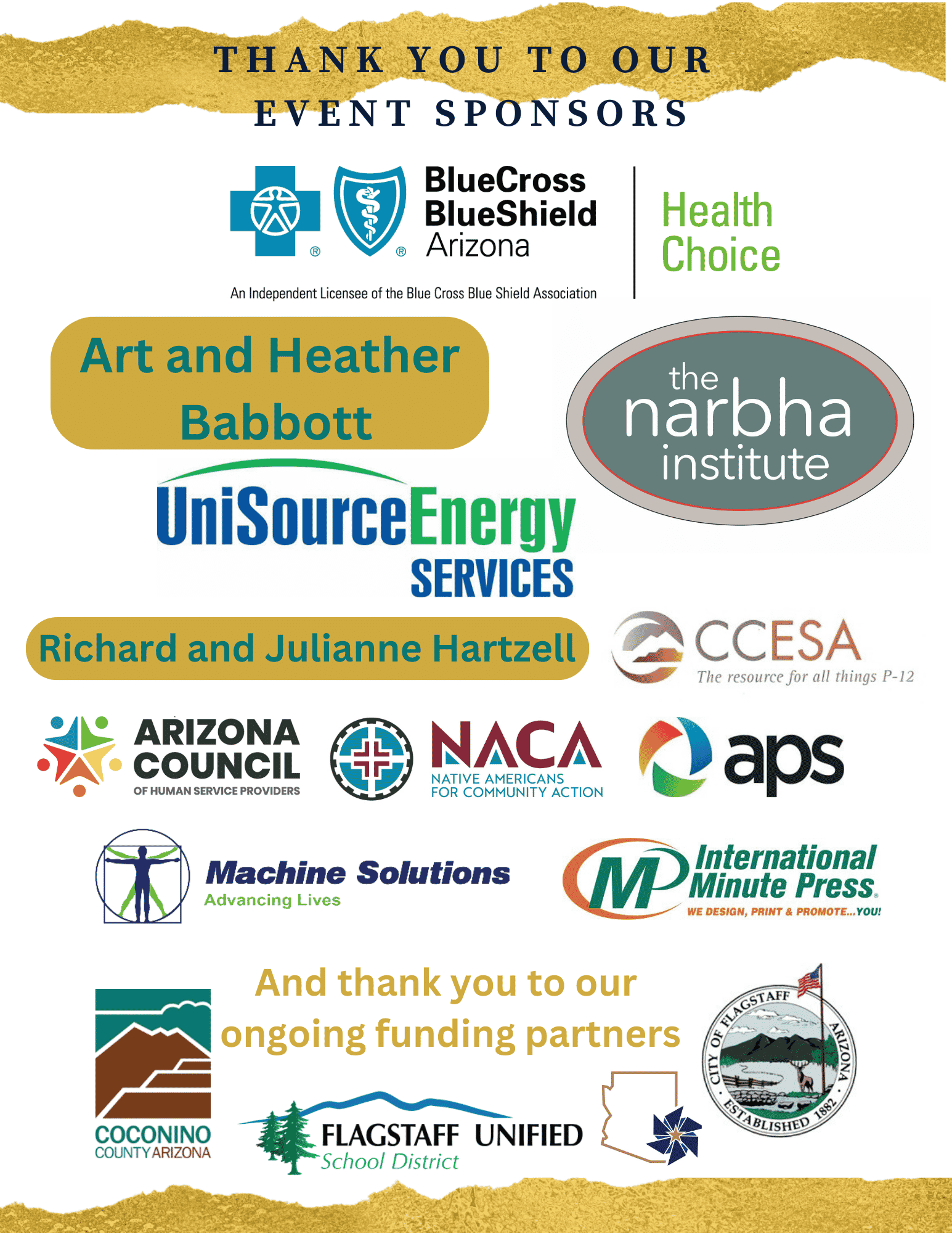 Category: Advocacy, Child Welfare, Education, Educational Opportunities, General, Health, Programs, Resources