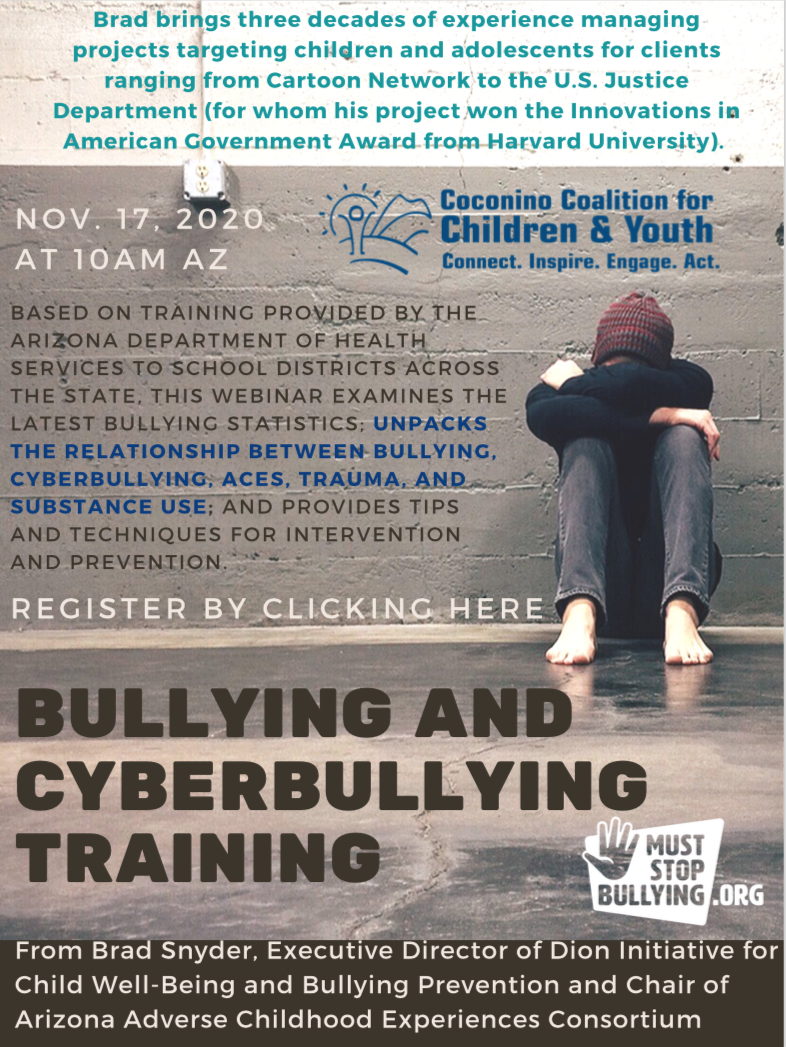 By the Coconino Coalition for Children & Youth
The Coconino Coalition for Children & Youth will present "Bullying and Cyberbullying Training" on Zoom at 10 a.m. Tuesday, Nov. 17.
Based on training provided by the Arizona Department of Health Services to school districts across the state, this webinar examines the latest bullying statistics; unpacks the relationship between bullying, cyberbullying, ACES, trauma and substance use; and provides tips and techniques for intervention and prevention.
Presented by Brad Snyder, executive director of Dion Initiative for Child Well-Being and Bullying Prevention and chair of the Arizona Adverse Childhood Experiences Consortium.
Register by clicking HERE
Category: Education