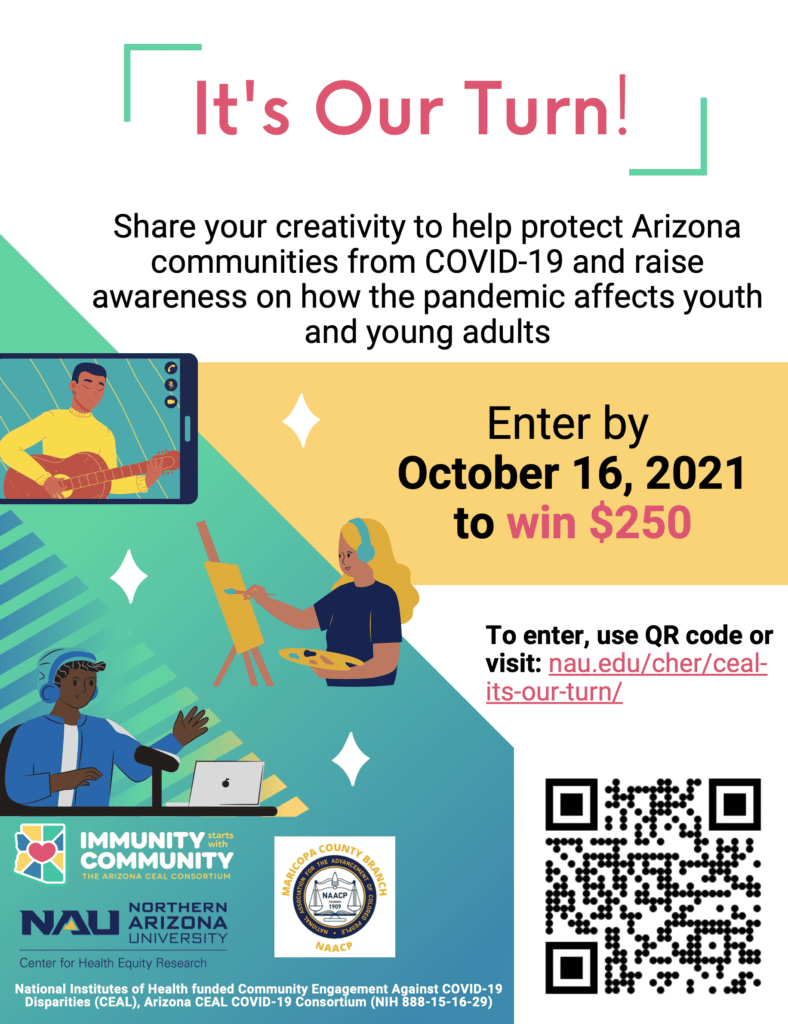 By the Community Engagement Alliance Against COVID-19
The Community Engagement Alliance Against COVID-19 seeking submissions from youth, young adults (ages 16-26) for a crowdsourcing contest to develop their own health messaging on vaccination, masking, and/or to raise awareness on other issues that young and young adults are contending with during the pandemic.
Submissions can be done via any creative medium they choose (TikTok video, youTube channel, illustration, animation, painting, song/rap, poetry, meme, etc.). They can submit multiple entries. For their first submission only, they will receive a $10 gift card. The 12 finalists will each be awarded $250 gift cards. Winning messages may also be picked up by one of our public health agencies and promoted on their platforms. The crowdsourcing contest is also a research study that will help us to understand what messages are resonating with youth, young adults, and their communities.
Deadline for submission is Oct. 16, 2021.
Click here
to apply for click on image above for more information.